In the luxury real estate market, it's not uncommon to use a little flash to reel in buyers. What are some of the most enticing ways to pack a punch? Check out these tips to make buyers go wow.
Lifestyle Sells
Fast cars, fancy boats, fine wine… You can't underestimate the power of good taste. Knowing what buyers in your market will be looking for is key. If your home has a boat dock, doesn't it make sense to help buyers imagine what they could park there? Same goes for car aficionados – nice cars and luxury homes go together like cheese and, yes, fine wine deserves a nod here, too, since nothing makes a wine cellar more inviting than seeing it well stocked. Curbed.com noted this trend of lifestyle staging and how it helps buyers feel like they've stepped into the lifestyle of the home they are looking to purchase.
Interior Design and Staging
Interior designing and staging is another way to make buyer's jaws drop. By highlighting the best use of the space and helping buyers envision how to decorate, these techniques can help homes sell for more money and in less time than other ones on the market. Stager Diane Concialdi of DC Redesign can recount several cases in which luxury homes in coastal Orange County have sold for above list price within a matter of days. Wouldn't you like to be in that position as a seller?
Photography, Videography, Drones and More
Real estate is a highly visible and there is a ton of research out there to support that homes with professional photos garner more interest. Now one of the flashiest ways to showcase homes is by using drone videos, which give buyers a more virtual experience. Zillow explains that drones give potential buyers a more encompassing glimpse of the home complete with aerial views and a better feel for the land. They also help buyers to see what the roads are like and the walkability of the area.
Technology Bling
It's safe to say that technology is a game changer. House hunters don't just want high tech cars and phones, they want their entire world integrated.
Better Homes and Gardens Real Estate conducted a study on what affluent homebuyers are searching for. They learned that technologically savvy homes make a huge impact on buyers. So much so that that 87% of those surveyed said they wouldn't even consider a home that wasn't tech-friendly. Wow, that's quite a stat – so make sure to highlight those features to draw buyers in.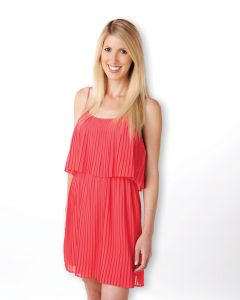 By Holly Schwartz
Holly Schwartz is a realtor with Villa Real Estate who lives in Eastside Costa Mesa and has been featured on HGTV's House Hunters. She can be reached at HSchwartz@VillaRealEstate.com.