Ask the Expert: Laguna Beach, are you Ready? – Set – Go!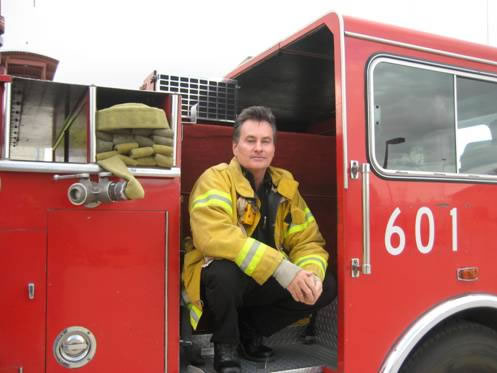 By Sam DiGiovanna
The fires in Northern California are spreading at an unprecedented rate.  Nearly 150 square miles have burned (three times the size of Anaheim) at the King Fire so far. Drought conditions have fuel moisture content near zero. The fire is consuming right through a half million gallons of fire retardant already dropped.
Though Northern California is also in a drought, they have received far more rainfall than we have in Southern California. With less rain, we can expect far more severe fire behavior and spread than what they are experiencing.
Fall is officially here and the Santa Ana winds will certainly add to our threat. It's important hillside residents understand the "Ready, Set, Go" (RSG) program initiated by the International Association of Fire Chiefs.
The RSG program provides ways to assist you in surviving a wildfire. Are you ready?
Create defensible space by clearing brush away from your home. Remove flammable materials from around your house. This includes patio furniture, firewood, decorations and anything else that could catch fire.
Get set. Back your vehicle into the driveway with the hood (front) facing the street. Next, roll up the windows, and load your vehicle with everything you want to take with you. Make certain your valuables are either in your vehicle, or are safely stored in a (fireproof) safe.
When advised, go! Act early and follow your personal wildfire action plan. Doing so will not only support your safety, but will allow firefighters to best maneuver resources to combat the fire.
www.wildlandFireRSG.org