It's expensive to buy a home in coastal Orange County.  In July, the MLS data shows that the average sales price of homes in Newport Beach was $2 million and the average sales price of homes in Laguna Beach was $1.4 million. So if you are a single homebuyer, you might appreciate some insight and tips to make the experience a little easier.
First, if you are looking to buy a home, having a steady job is key. It's important to have security and longevity with your line of work to qualify for a loan. You also want to make sure you don't have a lot of debts. Lenders are going to look at your debt to income ratio to qualify you for a loan. A mortgage payment is another huge responsibility so either have your debts in control or pay them off. Finally, buying a home is a financial commitment, so plan to own it for a few years. Closing costs for sellers add up quickly so to make it worth your while and recapture your original down payment and other home buying expenses, you should plan to remain for several years.
For anyone looking to buy a home on their own, it is smart to be financially cautious. For example, make a budget…  And more importantly, stick to it. Jet setting every weekend, pricey dinners and nights on the town may have to take a back seat in order to afford a new mortgage payment.
Single house hunters may want to consider bringing in a roommate to help cover household expenses. If you have the room for it, why not? Depending on your situation, a mortgage in this area could cost more than renting. Offsetting the extra expense could help lessen financial strain. And don't forget – your mortgage interest will help increase your deductions come tax time.
You might want to make a point of seeking out a home that is energy efficient. Many people are upgrading their homes to be more green. New codes are requiring homes to have water-conserving fixtures. Recent construction is often incorporating solar panels. All of these features can not only make your home more eco-conscious but also help save you money on your utilities.
Location, location – yes, location is a major consideration when buying a home. Singletons take note. Pick a home in a spot that makes sense for your personal enjoyment, your commute, and your budget. Another thing to think about is choosing a popular neighborhood or established community. They tend to be stable and sought after.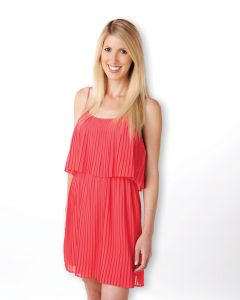 By Holly Schwartz
Holly Schwartz is a realtor with Villa Real Estate who lives in Newport Beach and has been featured on HGTV's "House Hunters." She can be reached at HSchwartz@VillaRealEstate.com.