Ask the Expert: Ways to Create Curb Appeal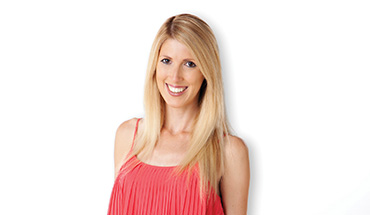 Let's face it; first impressions matter. And when you are trying to sell your home the exterior is the first thing buyers will see. House hunters will be judging the overall picture and small details play a big part. There are some key ways to make your home picture perfect and create a positive first impression. These tips come from some of the most popular experts in homes, Home & Garden Television (HGTV) and Better Homes & Gardens.
Flash your Digits
You want your house numbers to be easy to read and in a style that matches your home. This will make your home easy to find and also tie it together.
Doors & Windows
Front doors can really make a statement. From the color, style, and material, these are all factors that need to be taken into consideration. Also, some smaller things to do (but no less important) are to make sure it is clean, easy to open, and that the fixtures are in line with the décor. The same is true for garage doors. As for windows, clean, newer, efficient windows that suit the look and character of the home are a must.
Landscaping & Gardening
Manicured landscaping not only look goods, it shows pride of ownership. Pops of color add beauty and visual interest too.
Driveways and Walkways
Driveways are about as important as landscaping since they take up a sizable portion of the yard. Pavers and stone designs are elegant and impressive. Don't overlook basic stuff like repairing cracks or stains and removing weeds. The same attention that you give to the driveway should also be paid to the walkway. Please make sure there are no trip hazards; that is a very unwelcoming way to make an entrance.
Entrance Gate
While a gate or a fence isn't necessary, it can add a polished look to your entryway. If you all ready have one, it is essential to make sure it is crisp, clean and in working order.
Touch Up Paint
A fresh coat of paint or touch up paint on the trim and garage door can make a big difference.
Mailboxes
You may not give a second thought to your mailbox, but one that adds to the décor can definitely add to the wow factor of your home.
Window Treatments
Heavy, dark treatments can be viewed as unsightly from the exterior so make sure to pay as much attention to how they look on the inside as they do on the outside.
Light It Up
Light fixtures are also incredibly important. They must be clean, functional and suit the look of the home. Make sure to have adequate lighting to highlight the walkways to the home and to play up the home's features. After all, you may be having guests or house showings in the evening.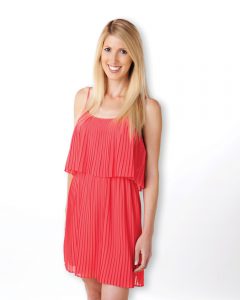 By Holly Schwartz
Holly Schwartz is a realtor at Villa Real Estate who lives in Newport Beach and has been featured on HGTV's "House Hunters." She can be reached at HSchwartz@VillaRealEstate.com.