Multifamily buildings along the Orange County coast, particularly historically strong appreciation markets like Newport Beach and Laguna Beach, remain a desirable asset class for real estate investors even as values in these neighborhoods increase.
Coastal renters tend to be "lifestyle renters," which means that they are willing to pay a premium for the location, convenience and amenities that coastal living offers. As real estate values for homes and condos have increased along the coast, many of these renters have been priced out of buying and will remain stable, long-term tenants.
Another major draw for investors is the finite supply: Newport Beach, duplexes throughout the Peninsula and Balboa Island and two-four units or larger buildings in Newport Heights; Corona del Mar, duplexes in the village; Laguna Beach, pockets of two to four units and larger buildings along Coast Highway.
The supply of multifamily buildings continues to dwindle as many of the areas are seeing older duplexes redeveloped into new single family homes or condos. Once redeveloped, it's rare to see the use changed back to multifamily.
Not all investors look at coastal buildings as purely an investment play, some will also incorporate personal use into the equation. For example, some investor clients will buy a duplex on the Peninsula, keep one unit free during the summer months and use it as a getaway or share with family and friends. Other investors have potential plans to turn the duplex into a primary residence after retiring and downsizing.
Investing in real estate along the Orange County coast fulfills the investment strategies of many prudent and long-term investors today. Industry watchers anticipate rents and values to rise over the long term on this finite resource of multifamily buildings. For investors looking to sell, it may be a good time to strongly consider those plans. For investors looking to buy there are still deals, but it's important to be conservative in underwriting the property. Investors need to ensure that potential rents are realistic and make sure due diligence is thorough to uncover any factors that could affect future profits.
Ultimately, long-term appreciation is the goal. The rate of return on a multifamily building is expressed as the capitalization rate (cap rate), which is a ratio between its value and the income that it generates. A lower cap rate means a higher value for the building, but it also reflects lower risk for the investor. As with any investment, an investor typically receives a lower return if the risk in the investment is lower, e.g. bonds versus stocks. In general, investors are willing to accept lower cap rates for buildings along the coast because of lower risk due to historical long-term appreciation in rents and value. This long-term appreciation also acts as a hedge against inflation.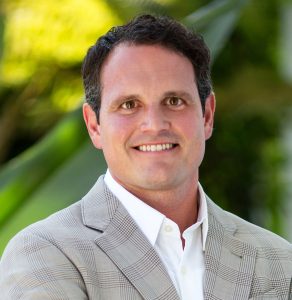 By Christian Walsh
Christian Walsh is a broker-associate with Coldwell Banker Residential Brokerage who specializes in coastal residential and multifamily real estate. Continue the discussion at CW@WIREassociates.com or 949-677-3466.