Bob Chapman: The "Complete Agent"
Individual and Personal Attention Are Keys to Success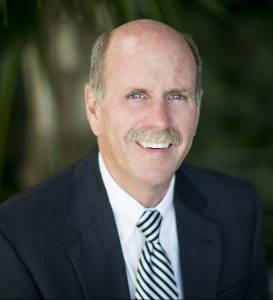 While driving through Laguna Beach in 1977 as a traveling tennis pro with Rod Laver's Tennis Holidays throughout the country, Bob said, "I can't believe how close we are to the ocean and the hills. Must be a wonderful place to live". He settled in Newport Beach and began his career in the home building industry in 1979, moving to Laguna Beach in 1984. He made the career change to Real Estate Agent in 1991 and joined the Laguna Board of Realtors where he served as Vice President and was named Realtor of the Year in 1999. With an extensive knowledge of our coastal markets, Bob also served the Newport Beach Association of Realtors as President in 2005.
Bob is a graduate of Tulane University with a BA Degree in History which also included two years of study in the Tulane School of Architecture. Applying his education to the civic sector, Bob was appointed to the Design Review Board for the City of Laguna Beach from 1992 to 1996, where he served as its chairman. In addition, Bob was appointed to the Planning Commission for the City of Laguna Beach from 1996 to 2008, and is currently on the Board of Trustees for the Laguna Art Museum.
Bob has a unique understanding of the market trends and social fabric of the community he represents delivering individual and personal attention to his clients in all aspects of the real estate transaction from the listing to the closing.
What does the "Personal Touch" mean? It is more than a conversation. It is the in depth understanding of past and current market conditions, pricing trends and analytics, a complete 360 Degree Marketing Plan, a thorough plan to manage a listing, strategies and negotiating skills for sellers and buyers to navigate transitioning market motivations, and transactional Broker expertise, all delivered by an experienced individual interacting directly with the client…and not just bouncing them to a team or an assistant. It is what Bob calls the "Complete Agent."
Bob is a highly respected leader whose unparalleled experience has covered a wide expanse that has garnered 30 years of success in all aspects of residential and commercial properties representing sellers and buyers in all areas of Laguna Beach and on the Oceanfront.
If you are considering buying or selling and want a consummate real estate professional, give Bob a call. You'll see why his experience matters! (M) 949.541.1223