A Q&A With Compass Agent, Chris Tebbutt
Do what you love and success will follow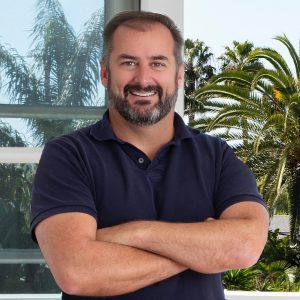 Chris is a licensed real estate professional at Compass and was voted by the community as Best Real Estate Agent in Laguna Beach 2018. He's an expert in the unique and demanding Coastal Orange County real estate market.
Q: Why did you choose to live and work in Laguna Beach?
A: I've had a special connection to Laguna Beach since I was a child growing up in South Orange County. I love living in a small coastal town with a big heart that values a strong sense of place, community, and the arts.
Q: What qualities or experiences set you apart from other agents?
A: A degree in architecture from Cal Poly, San Luis Obispo has given me the foundation to assist clients in ways that other agents often cannot. With experience managing design projects from luxury residential properties in New York City to worldclass museums in San Francisco, I offer a level of knowledge, creativity and problem solving that has proven to be very valuable for my clients.
Q: What is the best piece of advice you were ever given?
A: Do what you love, with excellence and a commitment to service. When you do what you love, authentically, and with excellence, people notice and success will follow.
Q: What do you think is your key to success?
A: For me, the key to success is rooted in making a positive difference for my clients during what is often a very significant life transition, often with their most important financial asset. It starts with a deep understanding of my clients' goals, a clear sense of what will bring them desired results, and the most upto- date information possible on this unique market.
Chris lives in Laguna Beach with his husband and 11-year old twins. He serves on the Agent Advisory Council for Compass, and has served on the Executive Board of Directors to Laguna Beach Chamber of Commerce and SchoolPower, the Laguna Beach Education Foundation, of which he donates a percentage of every commission earned.
Chris Tebbutt can be reached at 949.485.9898 or chris.tebbutt@compass.com.