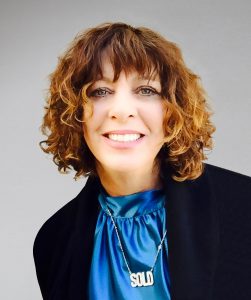 Danielle Purcell Knows Laguna Beach Real Estate – Voted Best of Laguna Realtor 2018
Locally grown real estate specialist
For over 30 years, Danielle (Dani) Purcell has specialized in Laguna Beach real estate as a full service broker offering services as a listing agent, sales agent, and relocation specialist. Her solid dedication to her clients, along with a profound passion for what she does has earned her the reputation as the "Queen of real estate in Laguna Beach."
Her companies, Team Laguna and Re/Max Coastal Luxury, are on the top of the charts in Laguna Beach. As broker, Dani leads the city by closing more transactions than any other agent.
Her reputation as a master negotiator of contracts allows her to close the highest volume of transactions versus her competitors. Her neverending passion to help match buyers and sellers, along with landlords and tenants, does not go unnoticed.
By staying on top of new marketing techniques and social media, she is able to increase her company's SEO to keep at the top of searches. Dani's passion for real estate is expressed through her business. With an intimate knowledge of the local market and her continuous hard work, she's become known by her tagline "# 1 for Years!" Dani has just one thing in mind — to offer the best and most professional service possible to her clients. If you are interested in working with a passionate, dedicated, hardworking agent then give me a call to help make your dreams come true.
For your best service and options with luxury home sales, rentals and property management, contact Team Laguna by phone at 949-464- 1063 or Danielle's cell, 949-874-1187.