Danielle Wilson: Making Changes and Growing the Ultimate Team at COMPASS
Providing exceptional service and an extraordinary experience for every client, every transaction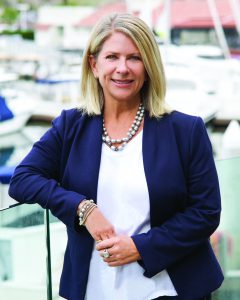 Born and raised in Southern California, Danielle returned to Orange County in 2003 after living abroad and began a new career in real estate almost 20 years ago. With broad and practical international experience to offer every real estate client, Danielle employs the same valuable skill set and signature service she delivered in her prior career in worldwide brand management for the luxury brands Gucci and Chopard—from Switzerland to Hong Kong to New York. According to both clientele and colleagues, her extensive background seamlessly translates into an invaluable resource for real estate buyers and sellers. Fluent in French, she also manages transactions in Spanish and Italian and enjoys working with people of many backgrounds.
This past December, Danielle left the brokerage she was at for nearly 12 years and made the move to COMPASS Dana Point to build a dream team and "deliver a modern real estate experience from coast to coast." With a strong presence in Laguna Beach and Dana Point, she is up and down the coast daily and truly serves clients all over Orange County.
Danielle has partnered with a group of strong, seasoned agents: Asemo Smiley, Eric Crisp, Colleen Kelly, Lynn Hughes, Pryor Summers and Contractor Dave Bunevith to create a collective of individuals working together to ensure they deliver the best real estate experience to all their clients.
Danielle and her team, Coastal OC Real Estate Group with COMPASS, has forged an exemplary reputation in the industry by providing clients with exceptional results and an unmatched level of service. Each associate brings a unique business background and personal expertise from an array of specialized areas to the team, and clients benefit from this collective wealth of experience.
"Our commitment is simple: to provide our clientele with the best in real estate brokerage representation and marketing services. Our agent expertise, professionalism, and attention to detail surpass that of others. We work for our clients!"
While Danielle loves to still travel, Orange County is home. Her parents live in Mission Viejo with their Grandog Louie (totally cute French Bulldog), and she resides in Dana Point.
You can reach Danielle at danielle.wilson@compass.com or 949.584.6469
CURRENT LISTING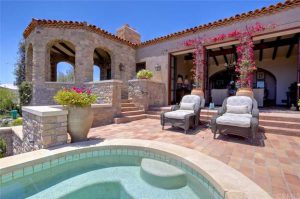 1302 Skyline Dr, Laguna Beach
4 BEDROOMS | 4 BATHROOMS | 4,698 SQ FT
$10,000,000
Nestled on the hillside overlooking forever views of twinkling city lights and the deep blue sea, the beauty of this modern farmhouse is a perfect marriage of Italian style, Spanish flair and present-day finishes. This exceptional residence captures the true essence of the California Riviera lifestyle & perfect for lavish entertaining, a relaxing sanctuary or for cherished family time. Completely redesigned and reinvented by Designer Lisa McDennon. Call for details and a private viewing.
Danielle Wilson                              Colleen Kelly
danielle.wilson@compass.com           colleenkelly@compass.com
949.584.6469.                                 949.274.2272
DRE #01387233                              DRE #01516298
Compass                                         Compass