10 Minutes With Jorge Anzaldi
A Glimpse into the Multifaceted Life of a Real Estate Agent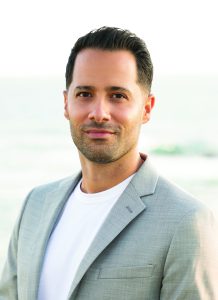 Contrary to popular belief, the job of a real estate agent is not all about flashy deals, opening doors in slow-motion, or wearing fancy clothes (as so often depicted on television). Rather, it is a meticulously choreographed dance of tasks (mostly unglamorous) that culminate into a successful property transaction. The following is a small glimpse of what my clients can expect from me:
UNDERSTANDING THE MARKET
More than just salespeople, real estate agents must be market connoisseurs. I dive into collecting data on comparable properties, analyze market trends, attend property tours, and stay in tune with the evolving dynamics of local buyers and sellers.
RESEARCHING THE PROPERTY
Before a property even steps into the limelight, I delve into intensive research. From understanding its history to assessing its condition and studying the neighborhood intricacies, I ensure I have a thorough grasp of every facet.
STRATEGIZING WITH THE SELLER
Collaborating with sellers forms the backbone of what I do. I provide guidance on pricing strategies, offer insights into property enhancements, guide them through all of the necessary paperwork, and customize my approach based on their unique goals.
MARKETING MASTERY
Today's buyers are swiping through homes at the same rate they're swiping through dating apps—you get 2-3 seconds to make a good first impression. I apply my 12-year marketing background and employ a marketing strategy that is built on developing engaging content and expanding reach.
SHOWING THE PROPERTY
Giving a successful home tour is more than just opening doors and turning on the lights. It's about setting an inviting scene that keeps people wanting more. It's showing up to the home with ample time to make sure the floors are swept clean, there are no leaves in the pool, the trash has been taken out, and everything is fluffed. Fun fact: I am the one doing the sweeping!
OFFERS AND NEGOTIATIONS
The negotiation phase is where my expertise shines. I painstakingly handle offers, consult with the seller on counteroffers, and ensure that terms align with the client's goals, all while aiming for the best possible deal.
NAVIGATING ESCROW
Once an offer is accepted I jump into action, initiating the transaction process. I manage the documents, coordinate inspections and appraisals, and keep everyone informed and on the same page. Emotions can often run high during this process, so constant communication is key from acceptance to closing—and beyond.
THE TRUE VALUE OF A REAL ESTATE AGENT
In a world where success stories often hog the limelight, the true essence of a real estate agent is often lost. It's not only about transactions; it's about being a trusted guide through a complex journey. It's about wearing many hats and juggling 10 plates in the air without dropping a single one. There is so much more that goes into being a successful agent and partner.
I'd love to talk about it! 714-338-9250

Jorge Anzaldi, COMPASS
jorge.anzaldi@compass.com