The Next Generation of Real Estate
LOGAN MONTGOMERY IS ORANGE COUNTY'S TOP YOUNG RISING STAR IN HIGH-END REAL ESTATE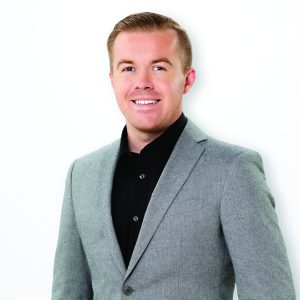 Logan Montgomery has a diverse knowledge of the real estate market in Orange County. He was born and raised in coastal Orange County and enjoys helping families move into the neighborhoods he loves. Logan's intimate knowledge of the market trends and luxury homes, coupled with his personalized approach to meeting his clients' needs, has helped him grow a successful real estate career that began when he was just 18 years old.
In the last eight years, five of them on the John Stanaland Group, he has assisted in closing over $650,000,000 in total transactions; some have included record-breaking sales in Newport Coast, Laguna Beach, Corona del Mar, and Dana Point. His impressive 2021 personal sales volume exceeded $34,000,000.
Logan takes a relentless approach to identifying the perfect homes for his clients. He specializes in finding homes that will never hit the market and provides a wealth of knowledge on each specific enclave of the luxury Orange County market. With the support of the John Stanaland Group, Logan has helped sellers and buyers achieve their real estate goals at many different price points. He is truly one of the rising stars in Orange County real estate.
Q: What is your favorite part of working in real estate?
A: I genuinely love the "hunt" of finding our buyers the perfect home and finding the ideal buyer for our sellers' homes. It's so rewarding to know that I'm providing a path for families all over Orange County to find a place they can call home. A place where they will spend holidays with their family, make memories, and build wealth for their retirement.
Q: What is the best advice you were ever given?
A: The best advice I was ever given is from my current boss and mentor, John Stanaland. He told me that the most important part of building a real estate business starts with who you are as a person. You will reap all the benefits of success if you build your business on honesty, integrity, hard work, responsiveness, and most importantly, not being attached to the outcome."
Logan Montgomery can be reached at 714-492-9546 or logan@johnstanaland.com