Meital Taub is Continuing to Define Orange County Luxury Real Estate
County luxury real estate with her straightforward, honest demeanor; precise approach to each transaction; and commitment to keeping the client's best interests at heart. Meital and her team have more than $1 billion in career sales, and she has been recognized by national publications such as The Wall Street Journal, which ranks her in the top 0.01% of the 1.5 million agents in the U.S. As founder of Meital Taub Luxury Group at one of the nation's premier brokerages, she received the brokerage's top honor, The Founders Award, three times and was named to its Hall of Fame. In 2022 alone, her team's sales topped over $270 million. That same year, Meital founded Livel Real Estate to inspire buyers, sellers, investors, and agents while serving them at the highest level.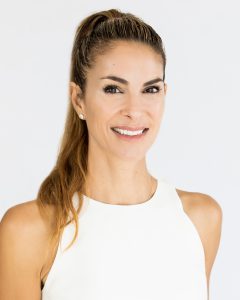 Meital's professional arsenal includes law and business degrees, along with leadership skills gained as an Air Force captain. However, it's her strategic, connected, and comprehensive approach to real estate that helps her deliver pinnacle results. Meital's clients trust her completely because she understands their goals and exceeds their expectations — deftly diagnosing and solving problems with a combination of business acumen, legal savvy, and access to a plethora of exclusive, off-market opportunities. This has resulted in a 99% list-to-sell ratio and a bevy of repeat and referral clients who appreciate her devotion to delivering tremendous value.
Beyond being an Orange County real estate expert, Meital is a longtime Laguna Beach resident who relishes the coastal lifestyle.
Her children attend the city's public schools, which she supports in various ways. She has been a supporter of SchoolPower since 2010, is a current board member, and received its Hall of Fame Award in 2021. Meital also lends her talents and resources to local events and sits on the board of directors for Big Brothers Big Sisters of Orange County and the Inland Empire, which tagged her to represent its largest donation.
When she sold the $10 million estate above its appraised value, she donated her commission back to the organization. But whether Meital is negotiating a complex contract or giving back to her community, her goal is "to have a lasting impact by making it possible for everyone to live the lifestyle they desire and build the kind of wealth that leaves a legacy."
Meital Taub can be reached at 949.922.9552. Visit livelrealestate.com


Meital Taub Luxury Group has sold over $270+ Million in 2022