Meital Taub: Defining Orange County Luxury Real Estate with Her Straightforward, Honest Demeanor

She keeps the client's best interests at heart with her precise approach to each transaction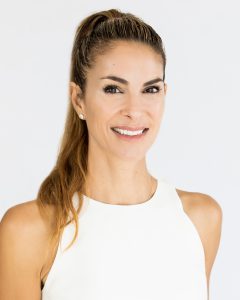 Meital and her team have generated over $1 billion in career sales (exceeding $272 million this past year). This year, Real Trends and the Wall Street Journal have again recognized Livel Real Estate and ranked them as the #3 team in Orange County and the 29th team in the nation (medium team, by sales volume), a reflection of the commitment to their customers and the community they serve. She has received the Founders Award three times and was named to its Hall of Fame.
Meital has represented several iconic properties, including 24 Lagunita Drive, the $15 million Laguna Beach home that won on HGTV's "Ultimate House Hunt 2018." The property had languished on the market for 500 days. Meital sold the home in a quarter of the time by implementing her unique marketing and client-centric strategy.
Meital has also been behind the sale of numerous other high-profile properties, such as 10252 Sunrise Lane in North Tustin, to which she brought both buyer and seller. At $14 million, the home still holds the highest-sale record in North Orange County. Additionally, Meital represented 40 North La Senda Drive in Laguna Beach, an iconic historical residence that locals call "The Lighthouse Estate," and was chosen by Big Brothers Big Sisters of Orange County to represent the largest donation: a $10 million estate. She donated her entire commission back to the foundation.
While Meital's impressive statistics have earned her acclaim, her strategic leadership, business and law expertise, and comprehensive approach help her deliver superior results. This has resulted in many repeat and referral clients.
Beyond being an Orange County real estate expert, Meital is a longtime, respected Laguna Beach resident who relishes the coastal lifestyle. Her children attend the city's public schools, which she supports in various ways, including through SchoolPower, a local fundraising foundation. Meital has been an integral contributor at SchoolPower since 2010: She has served on the organization's Honor Roll and board of trustees and received the Hall of Fame Award in 2021. Meital also lends her talents and resources to local events and sits on the board of directors for Big Brothers Big Sisters of Orange County and the Inland Empire.
Meital Taub can be reached at 949.922.9552. Please text for a confidential consultation. Meital@Livelrealestate.com
Livelrealestate.com
Meital Taub Luxury Group Sold $500M+ in the past 24 months.
TESTIMONIAL:
"We have had many business relationships with realtors, but none even close to the quality of Meital Taub and her team at Livel. They handled everything from worldwide promotion, handyman repairs, fumigation, and weekly open houses, just to name a few. Even after the close of escrow, the team still offered to do things for us. We highly recommend Meital and her Team!" – Don W.