Leading the Charge for The Agency in Orange County
Michael Caruso sets another career milestone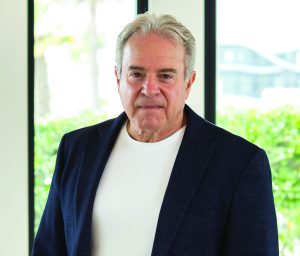 After more than three decades as a top-producing real estate agent and two decades running his own successful Orange County boutique real estate brokerage, Michael Caruso embarked upon a new chapter in his legacy career in 2017, launching the first Orange County offices for The Agency as a managing partner and California Broker of Record.
Fast approaching $1 Billion in closed real estate sales, Michael has earned a reputation as one of Orange County's foremost brokers – a consistent Agency Chairman Award winner and ranked in the top 150 agents in California and top 20 small teams in Orange County. His most recent career milestone is that he is now proudly working alongside both his son, Phillip Caruso, and daughter, Andrea Caruso.
Michael specializes in pairing families and individuals with exceptional homes that meet their lifestyle criteria for luxury coastal real estate and draws upon his extensive local knowledge, blended with comprehensive understanding of construction as well as his talent for tracking the latest design trends to serve as a trusted advocate for a wide-ranging clientele.
Q: How did you get started in real estate?
A: I began my career in development and property management in Florida. After moving to California in 1976 I joined forces with several real estate firms along the coast before starting my own brokerage, which I ran for nearly 20 years. I also served as the President of the Orange County Association of Realtors in 2007.
Q: What do you enjoy about working with your children?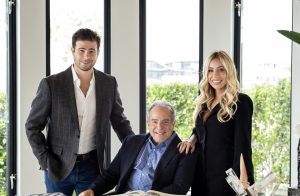 A: I am so blessed and grateful to have worked with my son for the past 9 years, and most recently, my daughter. It's incredible to see the kids I raised, who watched me sell hundreds of homes and helped me label postcard mailers, grow to become respected partners and recognized names around the Orange County real estate community. They each possess their own unique strengths, which will only continue to grow our business and legacy.
Q: What's one thing that sets you apart?
A: It has always been a labor of love for me. From spotting homes with potential, to watching families grow from home to home and build wealth along the way. I feel like I'm part of their life plan. I particularly enjoy the creative process of telling each home's unique story and communicating the lifestyle one can enjoy at a particular home, which is a big part of my marketing approach. And at the end of the day, I take the time to listen to my clients' goals. I have always been focused on my clients' successes first, not my own. People recognize that and most have asked me to help their adult children, extended family, friends, and co-workers with real estate. I'm forever grateful for those compliments.
Michael Caruso can be reached at 949.584.2300 or michael.caruso@theagencyre.com
CURRENT LISTINGS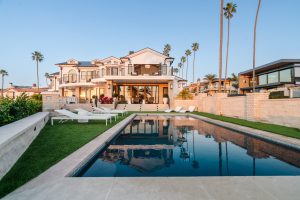 2724 Ocean Blvd, Corona del Mar
$25,995,000
7 BR, 10 BA, 7,168 SF, 11,896 SF Lot
4 Pinnacle Point, Newport Coast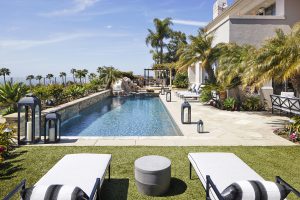 $11,495,000
6 BR, 7 BA, 6,767 SF, 17,250 SF Lot