Mike Johnson: Deeply Rooted in Laguna
Bringing unparalleled experience to this rarified market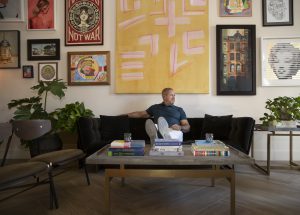 Mike Johnson is a lifetime Laguna lover. Born and raised in the San Gabriel Valley, Mike's first beach memories are of 1960's Laguna Beach from family vacations when he mistakenly thought his mom was pointing out hippos, not hippies.
Those memories planted the seed that drove him to make his way back to Laguna Beach in adulthood, moving to town in 1992. Educated as an engineer at UCLA, Mike worked in materials research by day and worked towards an MBA at UCI at night. Having always been a little bit left brain and a little bit right brain, he moved on from Mike Johnson engineering and spent over 15 years helping start-up businesses get off the ground and building two businesses of his own.
A closet amateur architect, Mike brought together his love of the unique properties that dot the coast and a strong desire to help people when he took the leap into real estate 14 years ago with local legend Ray McAfoose.
An innate entrepreneurial nature, combined with his extraordinary professional experience, interpersonal skills and work ethic, have enabled Mike to achieve an extraordinary sales record in this competitive coastal market. A standout in the industry since he began his real estate career, Mike's logical and analytical insight have helped him to position his clients advantageously against the competition; a valuable edge with winning results.
Mike has the good fortune to work alongside amazing professionals in the Mike Johnson Group – Paulo Prietto, Nick Hooper, Sylvia Ames, Inge Bunn, Kristine Flynn, Andrew Graff , Lilly Tabrizi, Todd Williams, and Jerry Russoniello. Across his career, Mike has participated in more than $1 billion in successful transactions including more than $500 million in 2020-2022.
Mike is a former President of the Laguna Board of Realtors, and was 2017's Realtor of the Year. Mike is also a Trustee for the Laguna Art Museum, and the Mike Johnson Group works alongside local schools and the Laguna Food Pantry regularly.
Mike Johnson Group | 949.207.3735 | mikejohnsongroup@compass.com mikejohnsongroup.com