There's a New Local Family-Owned Real Estate Brokerage In Town!
Meet Niki and Baron Willhoit of The W Collection, Inc.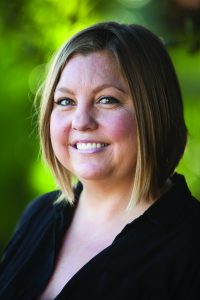 Niki Willhoit is the broker/owner of The W Collection, Inc. specializing in real estate sales, leasing, and property management. Niki and her husband/ business partner, Baron, both grew up in Laguna Beach and graduated from LBHS where they were high school sweethearts and now proud parents of daughter, Bentley (8), at Top of the World Elementary and son, Baron Jr. (4), at Montessori School of Laguna Beach on St. Ann's.
Niki and Baron live/own in town and are fourth generation real estate investors, owning several rental properties in the area. They pride themselves in taking care of their clients' homes and investments as they would their own properties. Their clients become both lifelong friends and business partners who benefit from the use of their thoroughly vetted and trusted vendors.
A 20-year member of the Laguna Board of Realtors, Niki has worked with some of the largest investors in town, as well as small single property investors alike. One of the reasons she opened this boutique brokerage was to be able to service the unique needs of her diverse clientele when many larger brokerages in town were cutting property management out of their businesses. Niki's investors have a lot of confidence in her knowing she is both experienced and educated being a Certified Property Manager (CPM) through IREM.
Colleen Klein, office manager for The W Collection, Inc., said "Niki is a fair, honest, and caring broker. She's always helpful and goes above and beyond not only for her clients but also the people who work for her." And the real estate agents who have joined Niki at The W Collection, Inc. love the customized service they can now offer each of their clients; whether lease or sale listing, buyer or tenant, The W Collection, Inc. wants to help them all!
The focus at The W Collection, Inc. is to exceed client goals and make their dreams a reality. Consider letting Niki and her agents achieve the maximum value for your property, find you the perfect home, or turn your investment property into a profitable business.
Visit www.thewcollection.com or in person at 850 Glenneyre Street, Laguna Beach
(949) 549-4744.