Shauna Covington: Marketing and Negotiation are the keys to Success
PUTTING CLIENTS FIRST HELPS KEEP HER ONE OF THE TOP AGENTS IN THE COUNTRY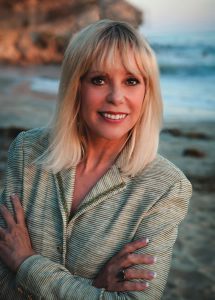 Graduating with a bachelor's of science degree in education from USC, Shauna taught school in the Newport Mesa School District for two years. Wanting to expand her horizons, Shauna entered the business world and joined Minolta Business Systems. "I was working with fortune 500 companies on a daily basis and learned the delicate art of negotiation, the importance of communication and the necessity of a thorough follow-up." After several productive years at Minolta Business systems, she joined Covington Homes where she found real estate to be her true calling. Today, Shauna is a 34-year licensed realtor who has specializes in coastal luxury properties.
She has been the recipient of numerous awards including the Top 10 Nationwide for Berkshire Hathaway in six of the past 10 years. She was named one of the leading real estate professionals in the entire country, placing among the top one-half of 1 percent of more than 1.2-million Realtors nationwide with over $1 Billion dollars in sales. Shauna is currently number 1 for production and the number 1 individual agent for transactions in first quarter of 2022 in Orange County for Berkshire Hathaway HomeServices California. "Buyers and Sellers don't care about what awards we've received," Shauna says. "They are concerned about quality care, ethics and integrity. Excellent service is my priority. The client always comes first, and I keep the lines of communication open. With every home I sell, I contribute to Sunshine Kids Foundation for children with cancer, also the Diabetes Foundation for their fundraisers, it's important to me."

Shauna believes the greatest reward comes from finding the dream home for Buyers and exceeding the expectations of clients selling their homes. "It's wonderful to have a job where you not only build a professional relationship but make lifetime friendships."
When interacting with others, whether it's clients, staff or other Realtors, Shauna believes it is important to be fully present and listen. Shauna is supported by a wonderful team with her daughter, Leita Covington and Gabrielle Velten. Shauna's team is always in step with her, and they establish a relationship of trust and generosity. Specializing in Laguna Beach, their attention to detail, cutting edge marketing and negotiation have kept them at the top of luxury real estate.
Shauna can be reached at 949.412.8088 or shauna@shaunacovington.com.