The Hortons
A thoughtful, hands-on approach is key to success for these standout Surterre agents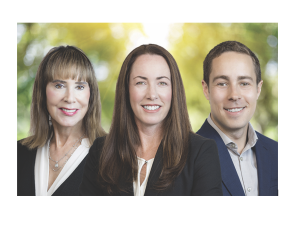 Amanda and brother Jace Horton helm the Horton Team with founder Pamela Horton rounding out over 35 years of success in Orange County coastal real estate. Amanda has been a top-producing real estate broker for 20 years and Jace for 13 years. With their full-time work ethic and proactive approach, the family team ensures that every clients' goals are met with a high level of service.
Why are you distinctive Laguna Beach agents?
Growing up in Laguna, we have a familiarity with the town and live the lifestyle. We have a depth of understanding of our neighborhoods, their unique attributes and property values, which helps our sellers when pricing and our buyers when offering.
What do your clients tell you about the experience working together?
1. We went above and beyond what was expected of us.
2. We care about the outcome and didn't ever put our needs ahead of the client.
3. We knew the market the best and negotiated well.
What is your favorite part about Laguna Beach?
The sense of community is something we have always appreciated. As President of the LBHS Alumni Association, El Morro Elementary & Patriot's Day Parade sponsors, it's special to spend time for and with the community.
What attributes to the Horton success?
Buying or selling a home is a huge life event. We have a genuine interest in everyone's satisfaction through such a time of transition. Our hands-on approach and results-driven success have led to great repeat business and referrals.
What is the primary piece of advice you'd share with Sellers and Buyers?Preparation is key. Contact your agent early on, heed their professional advice on how to prepare your home for sale or prepare for your home purchase.
The Hortons can be reached at 949-422-6122; www.HortonsInLaguna.com