A thoughtful, hands-on approach is key to success for these standout Surterre agents
Amanda and brother Jace Horton helm the Horton Team with founder Pamela Horton rounding out over 35 years of success in Orange County coastal real estate. Amanda has been a top-producing real estate broker for 20 years. With their full-time work ethic and proactive approach, Amanda and the family team ensure that every clients' goals are met with a high level of service.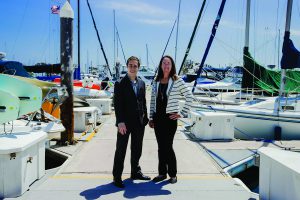 Why are you a distinctive Laguna Beach agent?
Growing up in Laguna, I have a familiarity with town and live the lifestyle. I learned real estate from the best, my mother Pamela. I have a depth of understanding of our neighborhoods, their unique attributes and property values, which helps our sellers when pricing and our buyers when offering.
What do your clients tell you about the experience working together?
1. We went above and beyond what was expected of us.
2. We care about the outcome and don't ever put our needs ahead of the client.
3. We knew the market the best and negotiated well.
What is your favorite part about Laguna Beach?
The sense of community is something I have always appreciated. As President of the LBHS Alumni Association, El Morro elementary sponsor and room Mom, it's so much fun to spend time for and with the community.
What is the best part about your job?
Buying or selling a home is a huge life event. I enjoy sharing my guidance and expertise with a genuine interest in everyone's satisfaction through such a time of transition.
Where is the market headed?
Demand has cooled but not enough to stop Buyers from living or investing here. We will see longer market times. Sellers need to be flexible on price to get their homes sold. Some neighborhoods will see drops in values and others will flatten. It's important now than ever to work with a local agent who can help navigate this changing market.
OUR LISTINGS SPOTLIGHT
4501 Wayne Rd, CDM – Cameo Highlands
4 bedroom pool home
Represented Buyer
$4,800,000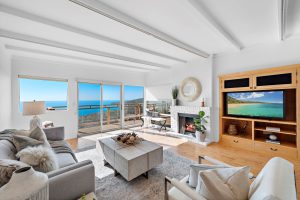 1071 Baja, Laguna Beach
Arch Beach Heights unobstructed coastline vistas
Represented Seller
$2,365,000
Amanda Horton can be reached at 949-422-6122 www.HortonsInLaguna.com