Todd Davis & The Significance of a Proper Listing Strategy

Top Local Agent Sells Home in Laguna Beach for a Remarkable $750,000 Above Listing
Hey there, fellow real estate enthusiasts! It's an exciting time in the coastal Orange County housing market, and I'm thrilled to be featured as the Agent of the Week. Today, I want to share with you the recent triumphs that have put a big smile on my face and reaffirmed the value of working with a skilled team in this ever-evolving industry.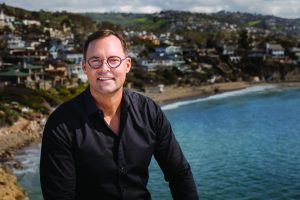 Let's start by acknowledging the remarkable resurgence we've witnessed in the local market. After a period of gradual recovery, we find ourselves back in the midst of a multiple offer frenzy. I have personally experienced this both on the listing and the buying side. Buyers are ready and are eagerly vying for their dream homes! In fact, we currently have both cash and pre-approved buyers searching from Newport Beach all the way down to Dana Point.
Recently, we celebrated not just one, but two monumental sales in Laguna Beach where we received multiple offers on opening weekend. The first transaction shattered all expectations, surpassing the asking price by an astounding $750,000. Talk about exceeding all odds! The second sale followed suit with an impressive $60,000 above asking price. The common thread between these remarkable achievements? Doing the work to prepare the home for sale, realistic pricing, and spending the money on a proper marketing strategy. Photography, videography, digital and print ads—we go big and we are not cheap.
We understand the significance of showcasing a property's best features, creating captivating listings, and leveraging various channels to reach the widest audience possible. Our meticulous attention to detail and ability to craft compelling narratives around each listing have proven time and again that it pays off to partner with a team of professionals that truly comprehend the intricacies of the market and how to get the job done. If you're looking to sell your home or find your slice of paradise in this sought-after area, trust in our expertise to deliver outstanding results. Give me a call at 949-447-4444. todd.davis@compass.com