September is Realtor Safety Month. This extends beyond just Realtors being safe; it is also meant to encompass the clients we serve. Buyers and sellers need to use caution too.
If you are selling a home, here are some safety tips you should keep in mind: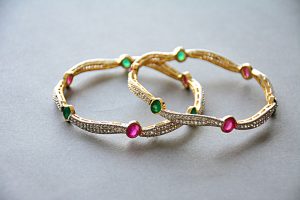 Hide or remove valuables. It is imperative to stow valuables in a safe place or remove them from the premises altogether. Strangers will be coming in and out of the property for showings and open houses. While the hope is that anyone entering the home will be honest, the truth is that thefts happen. It may seem obvious that items like jewelry, crystal, money, and credit cards should be out of sight or locked up tight; however there has also been a rising trend in the theft of prescription drugs in recent years. Please hide or lock up prescriptions and throw out expired ones so that they don't tempt anyone who might be interested in them. Small electronics should also be hidden. I often see iPads lying around in bedrooms. It's better to hide them than to leave them out in the open. It's an invitation to be swiped by someone who is up to no good.
Keep valuables out of the pictures/videos/virtual tours/etc. Talk to your Realtor and ask to review media before it goes online. Some photos can live on the Internet even after you request to have them removed. Someone may start to case your home once they can see what's inside.
Remove family photos. It's very common for Realtors to request that sellers remove family photos as a means to declutter and to allow buyers to picture themselves living there, rather than the current occupants. Unfortunately, it may sound dark, but there are people out there who prey on children. Keep your family safe and remove your family photos.
Don't accommodate random visitors. It's more common than you may think – someone may show up at your doorstep and ask to see your home without an appointment and without an agent. Although it may be tempting lest this buyer be "the one," do not let them in. It's not safe to let a total stranger go through your home without an agent.
Remove pets or lock them up. If you have a pet, it is suggested that they be removed from the home for showings. This may not always be possible, however it is the safest way for your pet and visitors to remain safe. An animal who is protecting the house may feel threatened. It could lash out at a visitor or run away. Neither scenario is good.
Lock up or remove weapons. If you have any weapons in the house, lock them up or take them away. Guns and even seemingly innocent items like kitchen knives left on the counter can be dangerous in the wrong hands.
Buyers also need to exercise caution. With regards to areas and safety, it is proactive to look at crime data or contact the police department to get more information if that is a concern or the area is unfamiliar. Also, vacant or abandoned homes should be approached with extreme care. If a window or door is broken, think twice about entering the property. Beware of squatters. Don't let children roam the home separately – it could be unsafe. Also, beware of abandoned, stray or trespassing animals. Another concern is odors in a home. Homes that are festering with mold or that were previously used as drug labs can pose health risks.
Buying or selling, it doesn't matter, we can all benefit from making safety a priority. Happy house hunting!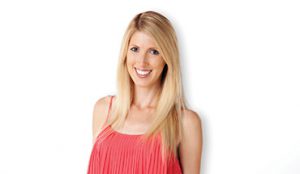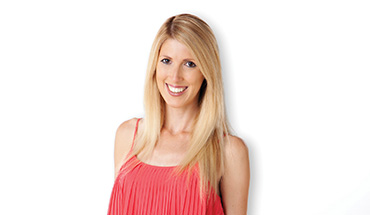 By Holly McDonald
Holly Schwartz McDonald is a Realtor with Villa Real Estate who lives in Newport Beach and has been featured on HGTV's hit show "House Hunters." She can be reached at HSchwartz@VillaRealEstate.com.