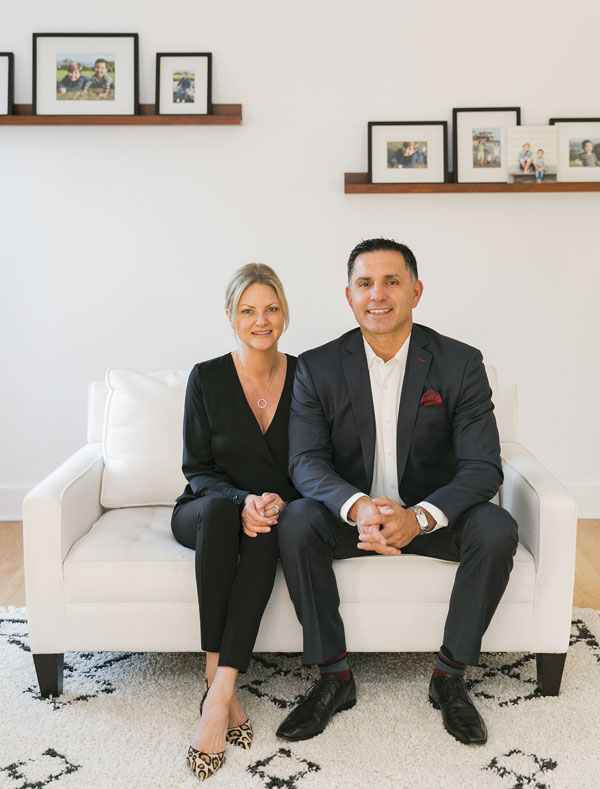 Ballesteros Real Estate Group
Providing an exceptional customer
experience is paramount to success
Andrea and J.J. love the soul and culture of Laguna Beach. Their two sons Cruz (9), Christian (6), and new puppy Charley complete their family. Both Orange County natives, they have always been drawn to the beauty and sense of community Laguna offers.
Both are multi-generation realtors – Andrea's mother and father are realtors along with J.J.'s mother and grandmother. They grew up knowing what matters most to the people they serve and have built a successful career by providing value in every changing market.
Their commitment to customized service focusing on the individual needs of each client is one of the cornerstones of their business. They feel honored to be on the journey of any buyer or seller and always look forward to delivering desired results.
Andrea is in her 22nd year of Real Estate. Having been through several different markets, one thing which only increases is her dedication to service and genuine care for her clients. Andrea has consistently derived over 70% of her business through past clients and referrals.
The customer experience is paramount to the Ballesteros Real Estate Group and it is what keeps their business growing.
J.J., also President of the Laguna Beach Chamber of Commerce, enjoys serving the community in this different capacity. Ultimately helping people reach their financial goals through Real Estate is what J.J. enjoys most. Having a better understanding of how the town works and playing a part in some of the changes helps the overall customer experience.
Together they have a team with their own satellite office in Laguna Beach under the Coldwell Banker Global Luxury Brokerage, located at 801 Glenneyre, Suite E. Partnering with this over 100 year old global powerhouse allows them to market their sellers' properties all over the world with a luxury team behind them.
In 2020 they are launching BGTV which is a Social Media effort to bring even more value to their clients by providing market updates, neighborhood spotlights, interesting places in town, and other relevant educational tips. Look for it on Instagram and Facebook in January!
The Ballesteros Real Estate Group's principal focus is to exceed the expectations of their clients. This refreshing approach is serving them and the community they love very well. They can be reached at 949-690-3240, jj@ballesterosgroup.com and andrea@ballesterosgroup.com.