If you're among those building a home or planning to, experts say the time to plan lighting upgrades is now.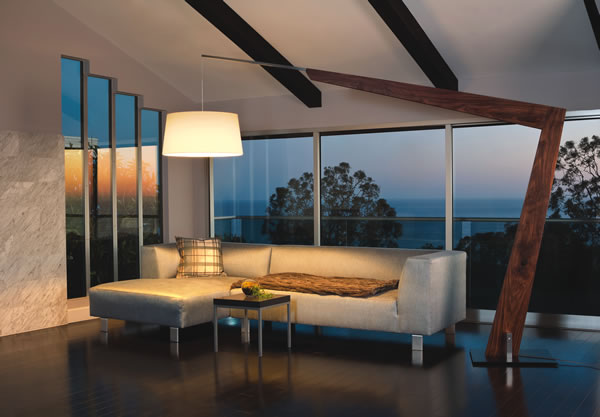 Housing starts are on the rise, according to The National Association of Home Builders, which predicts that in 2013 there will be 955,000 housing starts, a 172,000 jump over 2012.
"As the homeowner, you're the only person who truly knows what the home will look like at completion," says Jeff Dross, trends expert at Kichler, a manufacturer of decorative lighting fixtures, landscape lighting and ceiling fans. "Builders don't know your sense of style or how you are ultimately furnishing the home, so it's important to be involved with choosing a lighting package that best suits your style and needs."
Here are some things to consider during the building process:
• Going green: Builders won't always put energy-efficient options in their basic packages. So if you're looking to save on energy bills, opt for energy-efficient upgrades now to save money down the line. To maximize savings, prioritize energy-efficient options — such as LED lighting or CFL-friendly choices  — in those areas of the home that use the most light. If you're looking for a ceiling fan with an integrated lighting fixture, consider DC motor or Energy Star-rated options for the highest energy-savings.
• Functionality: When you`re building a home and considering what upgrades to make to your lighting, it`s important to know how you will use your home's space. For example, task lighting is crucial in high-volume activity areas.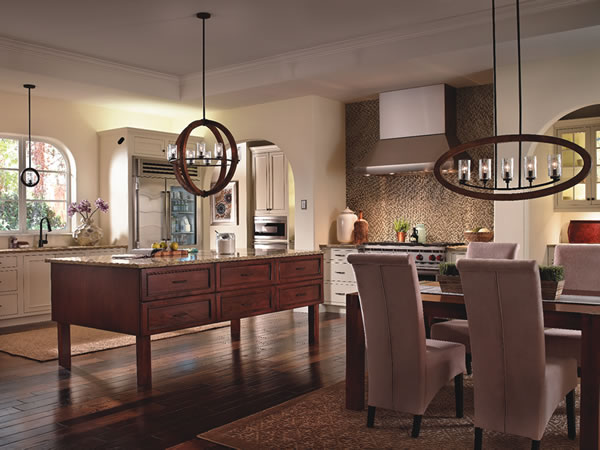 So if you're a home cook who spends a lot of time in the kitchen, be sure to install sufficient lighting to ease prep.
• Think furnishings: Your home furnishings should complement your lighting choices. For instance, the standard-sized chandelier that your builder uses may not work with your massive dining room table. Look at your options to ensure the size won't look odd when paired with your furniture. The same goes for style. From classic traditional to the more sleek and modern, consider how lighting fixtures or ceiling fans will blend with your furniture and décor.
• Layering: "Lighting is one of the most powerful elements in interior design," says Dross. "Ask your builder to weave together task lighting, accent lighting and ambient lighting to maximize the appearance and functionality of your spaces."
Multiple light sources help balance a room by minimizing glare and shadows, while adding depth and dimension.
When evaluating options during the build, carefully consider the most functional, attractive lighting options to ensure your design and function stay consistent and your home is a happy one.
Find additional lighting tips at Laguna Beach vendors: cernogroup.com and lightopiaonline.com.
PHOTO
Photo courtesy of Cerno Group
Cerno's Valeo floorlamp.
Cerno's Muto ceiling light.
Photo courtesy Statepoint Media
Kitchen and dining room lighting share a common form.