Carter Kaufman: In the top 1% of Agents in Coastal Orange County
Intimate market knowledge and creative marketing are keys to success
Ranked in the Top 1% of agents in Orange County by annual sales volume, Carter Kaufman has received accolades for his sales production both locally and regionally. In his first year as an agent, he was recognized by his brokerage as "Rookie of the Year" for being the region's top producing first year agent out of 3,500 new agents. With over $200 Million in personal sales, Carter's intimate market knowledge and ability to creatively advertise properties has allowed him to set countless sales records in Orange County and placed him shoulder-to- shoulder with agents who have been in the business for decades. Carter continues to raise the bar for himself and his clients and now acts as a mentor to new agents and frequently speaks on panels and real estate related podcasts.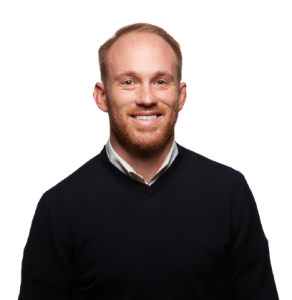 Carter comes from a long line of Realtors and real estate investors in Orange County; as he would say, "It's in my blood." Carter has a passion for historical properties and their preservation in the community, as well as cutting-edge modern and contemporary homes. Carter's sales experience and knowledge of markets spans all of Orange County.
Carter's thoughtful approach to real estate centers around finding out his clients' "why" and taking the time to learn what motivates and inspires them. Through this process of discovery, he's able to tailor a real estate experience that allows him to add value to a transaction and ensure longstanding client relationships and referrals to family and friends.
Carter spends his time away from real estate with his wife Stephanie, and their three daughters; Stella, Scarlett and Sabine who are twins. Carter also enjoys golfing and practicing Brazilian Jiu-Jitsu, where he holds the rank of purple belt.
"I think I'm successful because I look at real estate as an opportunity to connect the dots for people, and if there's no dots to connect, I'll go find them."
Carter can be reached at 949.294.6411.
carter@carterkaufman.com
www.carterkaufman.com