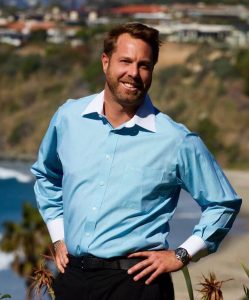 Matt Clements, of the Monarch Beach office of Berkshire Hathaway HomeServices, has been voted 2018 president-elect of the Orange County Association of Realtors.
A fourth-generation realtor, the 40-year-old is the youngest board member ever elected to head the association. His grandfather, Jack Marshall, also served as president in the 1980s and '90s.
"I feel I am honoring my grandfather, who led the association so passionately during his tenure," Clements said in a statement.
In 2010, Clements founded the Orange County chapter of the Young Professionals Network, a division of the National Association of Realtors, building it to 500 members in about two years. Last year, he chaired the network for the California Association of Realtors.
"The network is like a bridge for young real estate agents. We share ideas on how to get better in our profession. It gives us the opportunity to serve in leadership as a young person, which accelerates us through the board of directors and on to becoming president. My grandfather would have loved it."