Diane Cannon: Tenacity, Knowledge & Hard Work Equals Real Estate Success
Guaranteeing full-time service and commitment to all their client
Diane, who raised her family in Emerald Bay, has represented clients in Laguna Beach and Newport Beach for more than 28 years. With her extensive knowledge of the community, she concentrates on luxury homes and waterfront estates on the California Riviera, as well as the surrounding real estate markets.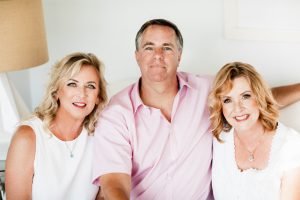 "We all have such passion for the people in this community, who make our careers possible," she said.
I've been working in real estate through several recessions. To stay in a commission-only profession— especially during difficult times— takes tenacity, hard work, and endless patience with sellers and buyers in their search for the right home. When you are looking for an agent to buy or sell your home successfully, make sure you're having these conversations with the best agent and the best team.
The Diane Cannon real estate team is the only group that guarantees full-time service that benefits all our clients. Discover how working with my team gives you proven money results. You'll enjoy the stress-free comfort of complete trust and security during the process of buying or selling your home. We are committed to negotiate the best value for purchase and the highest sales price of any listings. We think you deserve to have your property handled by agents who view your transactions as if it was their own home.
"We are surrounded by natural beauty and incredible homes. I'ts the ultimate lifestyle."
To put the Diane Cannon Team's expert marketing, advertising, and negotiating skills to work for you in the sale or purchase of a distinctive home. Contact Diane at 949-230-1200 or diane@lbhomebuying.com.