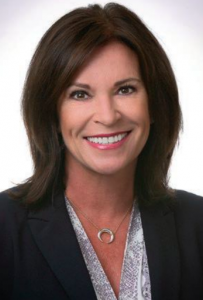 Orange County's Real Estate Specialist
This dedicated real estate star also gives back to the community
Eliisa Stowell is not only a longtime resident of Corona del Mar, but a property investor, a landlord, and one of the seaside community's most trusted real estate professionals. Deeply committed to representing clients with integrity and hard work, she has developed a sterling reputation throughout the course of her career, earning the respect of clients and peers for her ability to deliver great service and results.
Eliisa is recognized as one Corona del Mar's top-producing agents with approximately $500 million sold throughout her career. She and her team remain among the most sought-after luxury real estate experts in Southern California. Eliisa's sophisticated prospecting capabilities and natural talent for modern marketing—including leveraging the online space and social media-further set her apart from the competition, creating marked advantages for buyers and sellers alike. In Spring 2019, Eliisa, and her team partnered with Pacific Sotheby's International Realty, with over 900 elite real estate professionals in 34 offices throughout Southern California, making the firm one of the largest Sotheby's International Realty franchises in the brands' global network.
Prior to pursuing her passion for real estate, Eliisa worked in the field of international wine sales and marketing for 15 years, working for top-tier organizations such as The Wine Group, the world's third-largest producer of wine. In this capacity, she worked with many clients in Europe and Asia. This helped her to solidify her ability to tap into the international marketplace—a quality for which she's well known today.
A Finland native who was raised in Sweden, Eliisa is trilingual. She is very passionate about giving back to the community, and supports philanthropic organizations such as Doctors Without Borders, The Leukemia & Lymphoma Society, Orange County CHOC, and several youth organizations. Outside of real estate and spending time with her children, her favorite activities are yoga, tennis, and cooking. Eliisa also loves to travel to her hometown in Sweden, all areas of Europe, and to her second home in Mexico.
Eliisa Stowell can be reached at 949-903-0026 or eliisa.stowell@pacificsir.com.