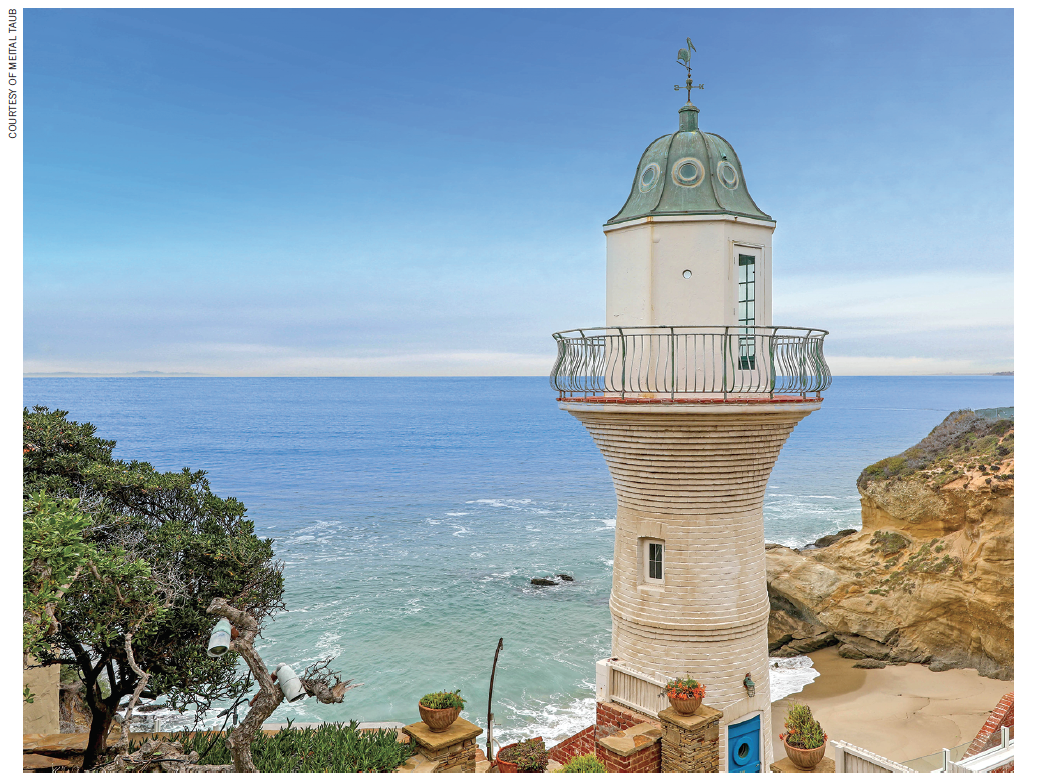 Dec. 14 marked the closing date of one of Laguna Beach's most historic, distinguished properties. 40 N. La Senda has always served as a preservation of coastal life in 1929—immortalizing the dreamy lifestyle of director, producer, and architect Edward H. Griffith and his adoring wife America Chedister.
After an intense auction on Nov. 30, the property sold for $10,147,500 to Laguna Beach Real Estate Specialist, First Team | Christie's International's Meital Taub.
After having sat on the market for several years at over $20 million, the home was in need of a strategic, experienced buyer. Meital Taub—with over $90 million in volume this year alone—utilized her extensive knowledge of Laguna Beach properties to bring her buyer to 40 N La Senda. Meital previously pursued the property in the past, making her better advised about how to counsel her client on the true, current value of the estate. Her tenacity paid off. With several parcels of prime, oceanfront property, the home was bought by Meital's client for almost $10 million less than previously listed. Having been from the East Coast, her buyer was in the market for a second home in coastal Southern California, and Meital's knowledgeable presentation of the Three Arch Bay coastal masterpiece was the perfect match.
The property showcases a nautical-style main house of two bedrooms and two bathrooms, a guest cottage of one bedroom and one bathroom, and another guest cottage of 1 bedroom and 1 bathroom that was constructed with materials from an old-fashioned boat. The nautical theme carries throughout the home, embodied in its porthole windows, ship-staircase, wood-beamed ceilings, and expansive ocean vistas. The multi-parcel layout of the estate allows for privacy, even when hosting family and friends.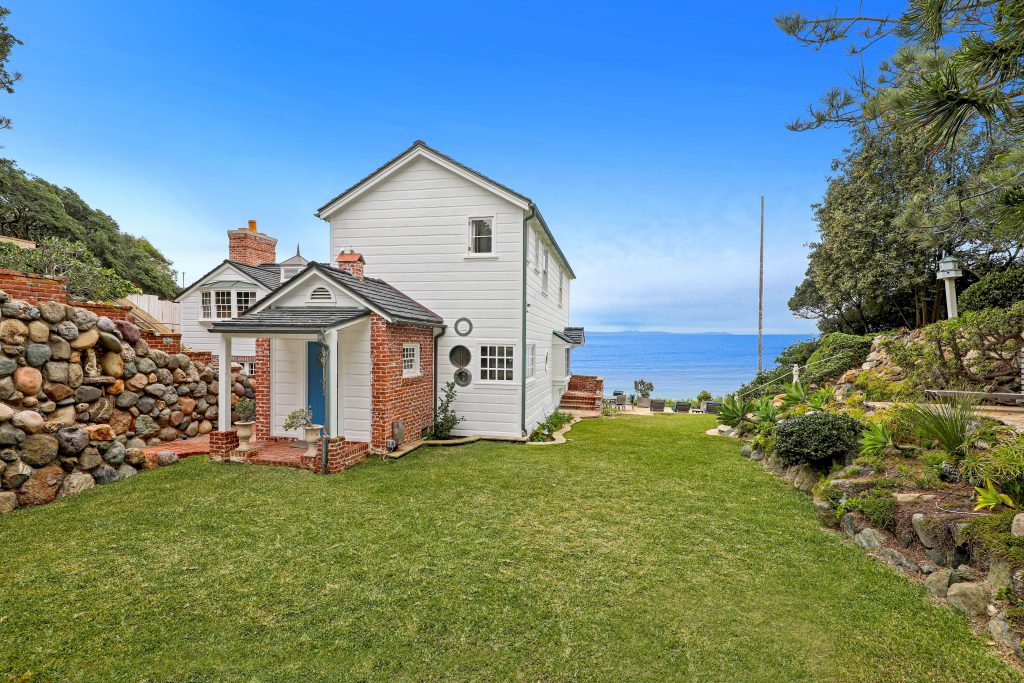 While the interior of this beachfront estate charms all, the home's backyard retreat serves as a fairytale fantasy. Mature trees, green grass, and cobblestone pathways, surround the three structures, serving as a guide to the sprawling oceanfront terrace. Undoubtedly, the most notable and cherished feature of the property sets it apart as a historic treasure: the lighthouse. Stark against the blue Pacific, this enchanting, Rapunzel-like tower stands as a sentinel above the cliffs. In the private cove below the lighthouse, secret caves, warm sand, and the soft surf frame a large concrete pool that is naturally filled by the ocean at high tide.
"Meital was wonderful," explained the buyer of 40 N La Senda. "As she guided us through the process from start to finish, looking out for our interests and answering every question, we felt that she really came through for us, even when things got complicated."