HÔM Sotheby Earns Kudos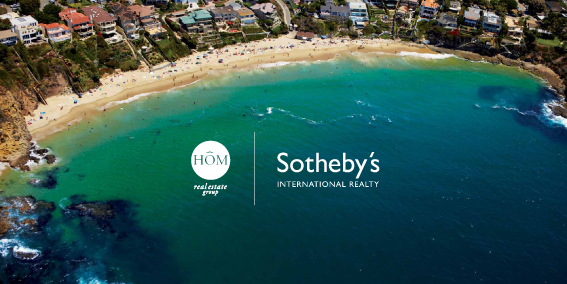 Newport Beach-based HÔM Sotheby's International Realty announced that its brokers John Stanaland, Rob Giem, Jon Dishon, John Cain and Kathryn White, have been recognized on The Wall Street Journal and REAL Trends Inc.'s "Top Thousand," the annual summary of the top 1,000 real estate agents and teams in the United States.
Dishon's 187 deals, Giem's 54 and Stanaland's 27 put them among the top 250 individual professionals by volume. Cain and White's 80 deals vault them to among the top teams by volume.
"This recognition for our agents and brokers is a result of our exceptional market knowledge and expertise and the support of the Sotheby's International Realty brand, all of which enable us to effectively market and sell these extraordinary residences," said Mike Shapiro, HÔM Sotheby's International Realty chairman.
Surterre's Ad Agency Wins Awards
The in-house advertising agency at Newport Beach-based Surterre Properties recently received an array of awards recognizing the creativity and quality of their print and online marketing initiatives.
From striking brochures and engaging videos highlighting Surterre's listings, to the design of the firm's Facebook page, the Surterre Studio's output has earned 50 awards since the company's inception in 2006 in competitions in the U.S. and abroad.
In addition to earning gold and platinum awards in the Hermes Creative Awards competition, which honors creative professionals involved in the concept and design of traditional marketing and emerging technologies, the Surterre Studio also received recognition from the Communicator Awards, Telly Awards, American Graphic Design Awards, American In-House Design Awards and American Web Design Awards this year.
"Our first and foremost priority is to create custom pieces that allow Surterre agents and their listings to shine in this competitive real estate market," explains Paula Ansara-Wilhelm, co-founder of Surterre Properties. "But we also strive to design exquisite, eye-catching materials that capture the essence of Southern California's natural beauty by pairing organic imagery with images of the stunning properties we represent. To be continually recognized for the artistry and efficacy of our work is truly an honor.
For more information, please visit www.SurterreProperties.com.