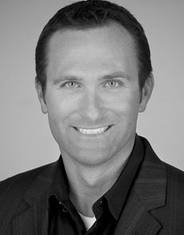 Having represented more than a billion dollars in local real estate, you can be assured that John Stanaland knows Coastal Orange County. As a Laguna Beach local and the son, grandson, great grandson, and great-great grandson of successful real estate broker and developers, John literally has Orange County coastal real estate "in his blood."
Dating all the way back to 1919, John's great-great-grandfather J.E. Gregory got his real estate license in 1919 and founded Bellflower Savings in 1928. J.E.'s daughter Carolyn and her husband Jack Stanaland, Sr. were instrumental in the development of residential properties in Laguna Beach, San Juan Capistrano and elsewhere in Orange County and Arizona. Their son Jack, an attorney and real estate broker, is John's father. John has devoted his life to carrying on the tradition of quality service in real estate.
Being represented by John Stanaland and the Stanaland Group means you have the collective heritage of those Coastal Orange County connections and the best Real Estate Team in the area working for you!
VILLA REAL ESTATE
Agent ID: 01223768
949-689-9047
john@stanalandgroup.com