Q&A With Jon Flagg, Co-Founder of Villa Real Estate
Meet the go-to expert for Lido Isle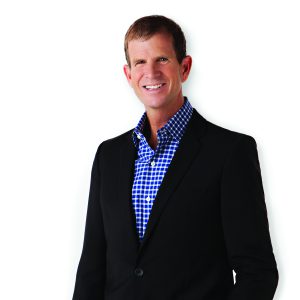 Jon Flagg, Villa Real Estate cofounder, has been a driving force in coastal Orange County's luxury residential real estate sector for more than 16 years. He is recognized as the foremost expert in the Lido Isle submarket of Newport Beach – an exclusive enclave where he leads the market in sales volume, and where he continues to achieve record-setting sales. Flagg and his family also call this idyllic waterfront community home.
In addition to his noteworthy sales achievements on Lido Isle, Flagg adeptly represents sellers and buyers throughout Newport Beach – including Newport Heights, Dover Shores, Balboa Island and the Balboa Peninsula. Other areas of his influence include Costa Mesa and Laguna Beach.
Across his markets of expertise, Flagg, aside from being very personable, is known for leveraging his strategic negotiation skills, and impressive depth and breadth of market knowledge to his clients' benefit. This has earned him a sterling reputation for collaborating with his impressive network of buyers, sellers, and colleagues to seamlessly close straightforward to complex transactions.
Q: What is your favorite part of working in the real estate industry?
A: I have the opportunity to sell very nice homes in one of the greatest places on earth and work with a ton of wonderful clients and agents along the way.
Q: What qualities or certifications set you apart from other agents?
A: There are so many great agents out there, but I believe that my clients like working with me because they trust me and the fact that I handle the transaction from start to finish and have developed a loyal clientele that consistently refers me business.
Q: What do you think is the key to your success?
A: Picking up my phone, returning calls and emails and simply staying on top of things. Being honest, even when it may not be what clients wish to hear.
Q: What is the best piece of advice you were ever given?
A: No matter what happens in life, keep a good heart. No matter what.
Q: What is your proudest accomplishment?
A: Business-wise, my first sale within my farm on Lido Isle.
TOTAL CAREER SALES: $500,000,000 + 2019 SALES: $65,000,000
Jon Flagg can be reached at 949.533.7878 or jfagg@villarealestate.com.
GALLERY >>> Featured Listings
225 Via Orvieto, Newport Beach
$3,099,000
Jon Flagg
DRE No. 01316048

2126 Via Koron, Newport Beach
$3,695,000
Jon Flagg
DRE No. 01316048
Contact Information
Jon Flagg
Villa Real Estate
949.533.7878
jfagg@villarealestate.com