Julie Hile: A Life & Love of Real Estate
The founder of Superior Real Estate Network is a
self-motivated success story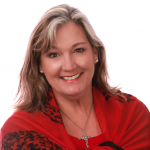 Julie Hile, founder and owner of Superior Real Estate Network, Inc., believes that her work ethic and drive to succeed are some of her biggest assets which allow her the honor of being one of Orange County's top real estate professionals.
Q: What is your background in this industry?
A: As a lifelong veteran of the real estate industry, I have worked in a variety of roles that have given me the experience I need to connect with my clients. In High School I began my real estate career with a local broker, Lingo Real Estate as a weekend receptionist. I have only grown from there as I was licensed in 1988 and then became a Real Estate Broker in 1992.
Q: Who has helped you get to this point of success?
A: The professional, knowledgeable agents and top-rated companies I have worked with over the years, such as Prudential, Coldwell Banker & Listing Book. These notable companies have given me the necessary skills to venture out and create something of my own to better serve my community.
Q: What is the key to your longevity?
A: I love what I do, and we all know when you love what you do you never work a day in your life! Also, being intentional about your business is essential. You must stay current and informed of the latest trends and changes. The landscape is constantly changing. My philosophy is not to sit on the sidelines of life but to participate, engage, and give back.
Q: What sets you apart from others?
A: I currently serve on the Board of Directors for Orange County Realtors and was the past Director for the California Association of Realtors. Holding these positions shows that I am trained in areas including property laws, current contracts, negotiation, and taxes. I also ensure superior service with spectacular results and a smooth and worry-free transaction experience.
---
Julie lives in Laguna Niguel with her husband and two dogs. She serves her local community by sitting as Director for Rotary Club of Laguna Beach, Boys & Girls Club of Laguna Beach, and the Assessment Appeals Board for Orange County.
She can be reached at 949.487.0555 or Julie@juliehile.com.
Current Listing:
442 Cypress Drive #5, Laguna Beach • $1,395,000
3BR/2BA – Single level detached condo in North Laguna.
Perfect location, perfect time to own your dream beach cottage.
Recent Sale:

26752 Via La Jolla, San Juan Capistrano • Sold for $2,050,000