Kendall Clark: More than just a familiar face!
President elect for the Laguna Board of Realtors & Senior Real Estate Specialist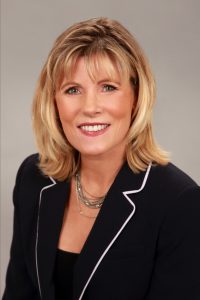 Kendall Clark has spent the last 20 plus years suffering from what many of us can relate to; Chronic Volunteerism! Navigating four children through Laguna Beach schools will do that to you!
Kendall believes that to be a good real estate agent, you not only have to love what you do, but the people you are doing it for. So, when her youngest was a freshman at LBHS, she pivoted her focus to pursue a career in an industry she had always been interested in. The process of building and remodeling has always been a passion for Kendall. She and her husband have built and remodeled several homes in Laguna Beach. Helping others realize their dream of finding a home was the natural next step for her.
Kendall recently partnered with two of her colleagues, Pam Levin and Cheri Romig to form Senior Real Estate Solutions. They are a team of Certified Senior Real Estate Specialists, that are uniquely qualified to handle all of the details related to relocating, including sale of family home, right-sizing and moving. Our goal is to help seniors and their families navigate through what can be an extremely difficult life transition.
What was a key motivation in starting in real estate?
It seemed like a natural next step. I suddenly had a lot of time on my hands, (and a lot of college tuition to pay!) so I jump started a career in a field that I knew I had a lot to offer.
How has COVID-19 affected the real estate market?
Surprisingly, the housing market has been extremely active. Home sales are up and prices are holding, especially along the coast. People are realizing how important it is to love where you live and have a home that fills a myriad of needs, especially when we're working, educating and just plain living all under one roof.
What challenges has COVID-19 brought to the real estate market?
No such thing as "open houses" anymore. All showings are single party, private appointments. Agents are required to have clients sign COVID-19 liability waivers before they enter any property. After showings we must disinfect the home by wiping down surfaces. Virtual tours are an absolute must for listings these days. Not only does viewing the virtual tour weed out lookie-loos, it keeps everyone safe.
Kendall Clark can be reached at 949.887.7929 or kendallwclark@gmail.com.