By improving the functionality of the space, you can pave the way toward better cooking and happier hosting.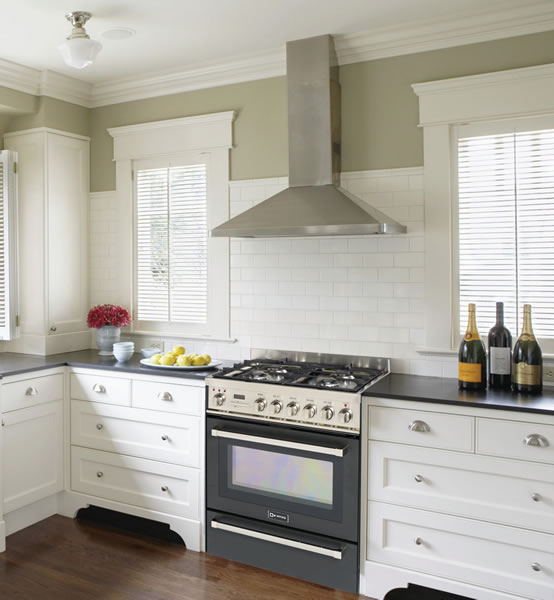 How do you make your kitchen renovation not only eye-catching, but useful as well? Here are three things to consider:
Counter Space
Counter space isn't for collecting clutter. It's crucial for storing important utensils and tools, and for chopping, prepping, mixing and mashing. Be sure you give yourself plenty of elbow room.
If you have the space for it, consider multiplying your workspace with an island or peninsula. Be advised, you won't do yourself any favors by including these features if your kitchen is too small. An architect or interior designer can help you determine what is feasible. If you're tight on space, a rolling kitchen cart with a countertop may be your best bet.
You can also create more room for food preparation by purchasing a cutting board for the top of your cooking surface.
Appliances
Are your appliances as old as your family's secret recipes? You may not realize it, but your aged appliances are probably making your job more difficult than need be. Don't settle for uneven cooking, slow pre-heating, and insufficient burners. Without sacrificing beauty, craftsmanship or style, you can replace outdated appliances with high-quality ones that are designed for accuracy and precision.
Gain more control of your cooking by taking a cue from professional chefs. Opt for a range or cooktop that features high efficiency sealed gas burners designed for pinpoint accuracy, flame control and better heat distribution. Another feature to look for is a "tri-flame" burner, with control of the center, outer and inner flame, giving you greater flexibility in how much heat you're cooking with and where it's being applied.
For a more functional, beautiful kitchen, it's all about finding the intersection of cutting edge technology and craftsmanship. Consider checking out a brand such as Verona, at www.VeronaAppliances.com, an Italian manufacturer of kitchen appliances that applies cooking expertise to make ranges, cooktops and ovens.
Another great way to upgrade is by outfitting your oven, cooktop and range with helpful accessories that can make cooking easier, such as a rotisserie, a griddle, a steam basin and BBQ grill top.  Be sure to find a multiple-use oven that performs a scope of functions. For example ILVE offers ovens that can go from defrosting to grilling to baking a pizza with a turn of a knob. To learn more about cooking easier with upgraded appliances, visit www.ilveappliances.com.
Lighting
Too often, homeowners tolerate insufficient lighting in the room where they need it most. Ensure your space is bright enough for you to work efficiently. In addition to your ambient overhead lighting, make good use of the natural light in your kitchen by day. By evening, strategically positioned task lights over work surfaces can make cooking easier.
Kitchen renovations can be costly. Make key upgrades that are worth your time and money.