Creating a Refined Buying and Selling Experience
For Kristine Torrance, local knowledge and customized service equals success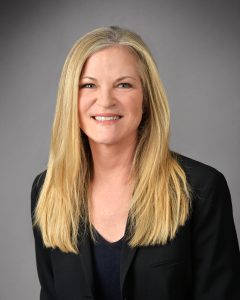 Raised in Laguna Beach, Kristine Torrance comes from a lineage of real estate and has over 28 years of diverse real estate experience. Since 1993, Kristine's real estate career is a continuation of the breadth of her work experience in the areas of Sales and Leasing Transactions, and special projects for clients. Her understanding and knowledge of the local market diversity and the depth of her social and business contacts compliment her strong real estate knowledge base. With her clients, Kristine applies her experience and focuses on fostering relationships and creating results.
Kristine's mission is to customize and deliver a refined home buying and selling experience distinguished by the highest standards of integrity, expertise, and sophistication. She will help you find a home and build a future where you belong. By committing to the highest standards of service to bring joy and meaning to the real estate experience, Kristine will help you press PAUSE more often so you can discover and cherish life's moments that were simply meant to be.
Thinking about selling your home or property, but want to remain discreet? Learn about an internal platform Kristine uses that is advantageous for sellers when discretion is required or requested. Private Exclusive Listings is a platform Berkshire Hathaway HomeServices California Properties offers that is designed to market your properties to a vast network of agents strictly within California Properties. Whether your needs are personal or business related, your privacy is number one.
Previously, Kristine spent many years in real estate consulting at Ernst & Young LLP / Kenneth Leventhal Real Estate Group and Deloitte Consulting as a Senior Consultant and Manager. She is a graduate of the University of California at Berkeley.
Kristine Torrance, 949-637-1160
kristorrance@yahoo.com
Lic. 01175513