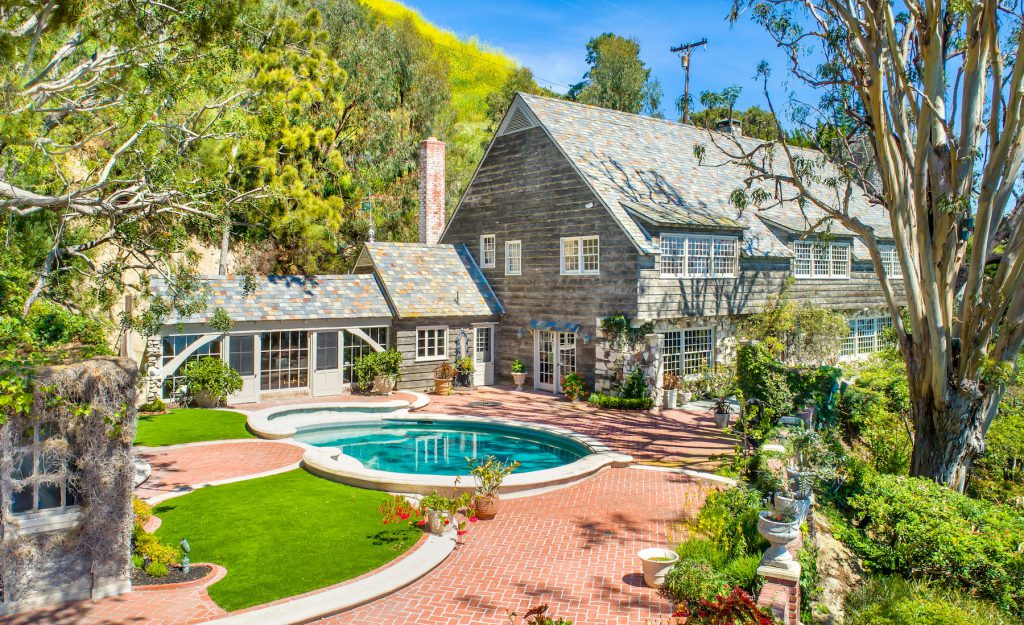 A Laguna Beach home donated last year to youth mentoring nonprofit Big Brothers Big Sisters of Orange County and the Inland Empire recently closed escrow. The ocean view estate, located at 1570 Fayette Place, was listed by Meital Taub of First Team Real Estate Christie's International. Taub is donating her commission on the sale of the home back to the nonprofit in support of its one-to-one mentoring program for children facing adversity.
The home was the largest gift in agency history, donated by the estate of late Newport Beach businessman William D. Ray. Before his death in 1991, Ray served as the chairman of International Bay Clubs Inc., the parent company of Balboa Bay Club. He was born in South Dakota and raised for a time in an orphanage after his mother was killed in a gun accident when he was 2 years old.
"What a wonderful thing it would have been for him to have had a Big Brother at some time in his life," said Ray's widow, Beverly. "I honor William D. Ray through Big Brothers Big Sisters with something that meant so much to both of us: his first real home and my greatest treasure, the house of our dreams. I hope it will serve the highest purpose, one Bill would have been part of, making a young man's life much better and more meaningful."
"William D. Ray's story aptly illustrates the magnitude of the impact that mentorship can make," Meital said. "It's an incredible privilege for me to play a role in furthering his legacy by facilitating the sale of his remarkable Fayette Place home to the benefit of the children whose futures will be forever changed thanks to Big Brothers Big Sisters of Orange County and the Inland Empire, which is why I'm honored to donate my sales commission directly to the organization."
The grant deed with remainder interest was recorded in 2017 with First American Title; Big Brothers Big Sisters received possession of the home Dec. 27, 2018. Proceeds from the sale of 1570 Fayette Place will help secure the financial future of Big Brothers Big Sisters as it continuously expands its program to support more youth in Orange, Riverside and San Bernardino counties.
"The generosity bestowed upon our organization and the children in our community by Mr. Ray's estate will never be forgotten," said Sloane Keane, CEO of Big Brothers Big Sisters of Orange County and the Inland Empire. "We are committed to preserving his legacy that will endure as the children in our program strive to achieve their full potential with a mentor by their side. Their successes, today and years in the future, are a reflection of the generational impact Mr. Ray has made through this incredible gift."