The reworked yard of a Long Beach home previously dominated by a swimming pool.
Solena Landscape Co. honored with Landscape Design Build awards for projects in the Seacliff community of Huntington Beach.
At the 58th Annual Beautification Awards, held by the Orange County Chapter of the California Landscape Contractors Association, the Huntington Beach design-build company, Solena Landscape Co., earned awards in the medium and large residential category and green categories for projects in the Long Beach area.
The Cape Cod themed project in Long Beach required removal of an existing 1960's kidney shaped pool and demo of the entire backyard. New BBQ bar, outdoor dining area, custom fire pit, and carpentry round out the look for the project.
The rub on this project in Long Beach was that the owner and lead designer, Mitch Kalamian, had 18 years ago designed and remodeled the existing yard for the previous owners. Now we had the challenge to remove and completely redesign the same space and have it feel very different.
Masonry tied together an outdoor living room with fire feature, separate dining and cooktop space as well as lounging areas.
"Unlike many other designers, I don't have any one particular style or design specialty; I approach each project as an artist approaches a blank canvas," says Kalamian in a statement. "My designs reflect clients' wants and needs, tastes and styles, lifestyles, the themes of their homes, and the lay of the land."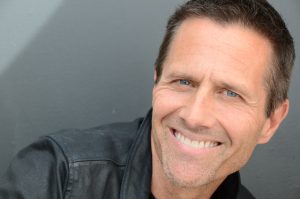 Rob Estes Jones Berkshire Hathaway
Berkshire Hathaway HomeServices California Properties in San Clemente welcome Rob Estes.
"It may seem obvious to say that a well-known actor such as Rob would have many different options when choosing a brokerage," said Wayne Woodyard, manager. "We feel his choice speaks volumes and we're excited about the chance to help him leverage our marketing systems, advanced technology and remarkable brand reputation for the benefit of his clients."
Estes is known for his work as an actor and director on television shows "Melrose Place," "90210" and "Silk Stalkings." A San Clemente resident for the past six years, he has teamed up with local real estate expert Scott Kidd, a 28-year industry veteran.
"The opportunity to help my friends and family purchase and sell real estate is a tremendous responsibility, one that I take extremely seriously," said a statement from Estes, explaining why he joined Kidd's team.
Having bought and sold numerous personal residences, Estes has firsthand knowledge of what it takes to deliver a seamless transaction and a successful closing.
Estes moved to San Clemente with his wife and children after spending eight years in Bellevue, Wash. He studied as USC before getting his start in television on "Days of our Lives."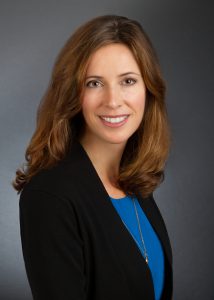 Dermody Establishes Local Office
Dermody Properties, an industrial real estate owner-operator based in Reno, Nev., has hired Nancy Shultz as senior vice president of its newly established Southern California office, located at 4695 MacArthur Court in Newport Beach.
Shultz is responsible for growing and managing Dermody's portfolio of industrial property. The firm specializes in buying and developing sites for Internet fulfillment centers, third party logistics, food packaging and distribution.
"We intend to capitalize on Nancy's market knowledge and relationships to build a larger presence in this strategically important market for the benefit of our investors," said Dermody partner Patrick Gallagher.