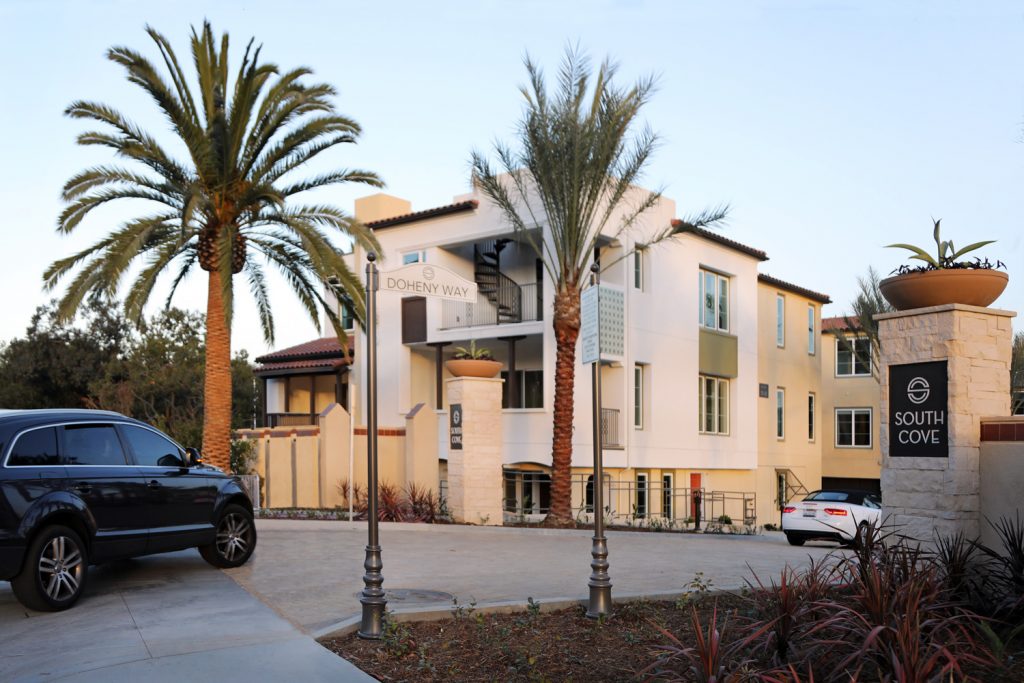 KTGY Architecture + Planning recently opened a new housing development christened South Cove in Dana Point.
Built by Encinitas-based developer Zephyr, South Cove is the first new development to open in decades, says a company statement.
Located at 34202 Del Obispo St., the 168-home development features one-, two- and three-story homes of 883 to 2,126 square feet in three architectural styles.
It's walking distance to Dana Point Harbor and Doheny State Beach and home prices range from $600,000 to mid-$1 million.
KTGY principal David Obitz says South Cove's design reflects a master plan with beach-town influences, such as a mix of home types and styles.
These include single-level flats, tri-level townhomes and twin homes, named after local surf spots Aliso, Trestles and Strands, respectively.
Ten residences will include live/work space with commercial opportunities on Pacific Coast Highway and 17 of the homes will be offered as affordable housing.
All three residences will have attached garages pre-wired for electric vehicles. Some residences will have indoor-outdoor floor plans, balconies, porches and rooftop decks.
Community amenities include a swimming pool and common areas.
The three home styles are intermixed in the development, some near transit, others with more opens views and some that front the creek and highway.
Obitz said, "many of today's buyers are looking for high style but they also want low maintenance that supports their active lifestyle. At the ground floor, we created storage spaces for outdoor beach 'toys' such as surfboards, beach cruisers and paddle boards. There are also outdoor living spaces and showers at the ground level."
A one-acre public park will feature sculptures of local surf legends including a 27-foot sculpture of Hobie Alter, the creator of the foam surfboard.