Brian Vardiman follows in the footsteps of his grandfather and father everyday. As founder and president of Best Services Electrical, Plumbing, Heating and Air, he started his own business after growing up in the family contracting business. His tips give homeowners the upper hand when leaving the home alone.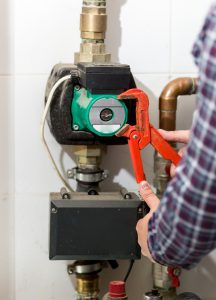 Q: Why not continue on the family business?
A: We just celebrated our 14 year anniversary. Starting out as an electrical company only, the last two to three years we combined all the aspects of services for the home. A company to specialize in all these areas of contracting is rare and it has become a great success for us. I do have fond memories going back to when I was 12 years old, probably even before that, where I helped my dad out in his electrical company and gained valuable experience in the business. But I decided to build my own company from scratch with my own ideas and direction.
Q: Which are?
A: To focus on creating the ultimate service company to serve customers and my employees. It's what our name is all about. I'm building a place for people to have careers with great benefits to support their family. And I'm building the best possible company in the industry to service customers. All of the company's technicians are extensively experienced, licensed, professionally trained, have their background checked and are screened for drugs.
Q: Summer vacations are here. Do you have any tips?
A: Homeowners can do simple things to safeguard their possessions and lower utility bills by going through a check list that targets electrical, plumbing, heating and air conditioning potential problems.
Q: Is this something the homeowners can do themselves?
A: We have a maintenance program to inspect all the systems once or twice a year and make sure they are working properly. But the following tips can help keep the home safe.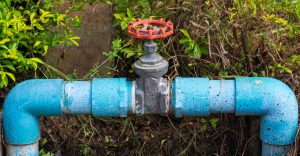 For plumbing, shutting down the water keeps leaks and burst pipes from causing water damage. Leaks are common because they tend to creep up and go unnoticed. While turning off valves, if you spot a leak, have it checked out before you leave. A leak is typically at or near the valve, though can come from any part of the pipe.
Turn off all the water shut-off valves for washing machines, sinks, toilets and dishwasher.
Do not shut off the main water valve, especially here in the dry southland because it might cut off the flow of water to fire sprinklers. It's very important to keep them on.
Turn down the temperature on the water heater. Many have a vacation mode or low mode so it isn't constantly heating water that isn't being used. Tankless heaters you don't have to worry about since it doesn't heat anything until the water flows through it.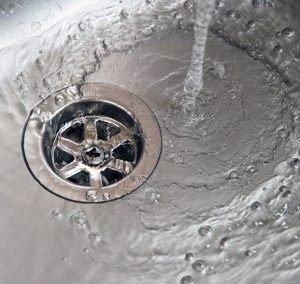 Pour ½ cup of vinegar and water down the garbage disposal to kill bacteria and wash away hard water scale. Vinegar kills bacteria that might otherwise cause unpleasant odors; and breaks down the minerals that cause the scaling in pipes. This should be done once or twice a year.
If gone for more than a month, have someone come in and run water down the pipes for a minute. When pipes are not in use, water dries out and gas from the sewer system can come out. It has a sulphury, rotten egg smell. There are traps built into each home's piping system that creates a barrier to the gas where the water keeps it in check.
Q: What about electrical, heating and air?
A: Smoke detectors don't work if batteries are dead. Light fixtures, computers, stereos, and television sets draw lots of energy. Pets and furnishings need to be considered. And a secure home can give peace of mind while away. Here are some other precautionary steps to do before leaving.
Make sure all smoke detectors batteries are working.
Unplug any electronic devices or small appliances.
Outside you should have motion detector lighting to keep intruders and animals away. Home automation systems have a pretty sophisticated way of randomly turning lights on and off. It learns the homeowner's schedule and has remote viewing. If you don't have a system, leave a hall light on.
If you don't have automation, use plug-in timers for lamps. Or install timer switches for recessed lights and have them randomly turn on and off.
When leaving lights on, use LED lamps so they don't burn out while you are gone and don't use much electricity.
If you have a pool, make sure the pump works so you don't come back to a green pool caused by algae.
Turn the thermostat to a less comfortable temperature, both for the heat and air, but still comes on if it gets too hot or too cold. This protects pets, plants, and furnishings.
Refrigeration: some homeowners have really expensive wine collections. If the unit goes out, the entire collection spoils. Have a backup power supply in case of power outages so it still maintains constant temperature for the wines.
Q: Other tips?
A: Stop your mail and newspaper deliveries so they don't pile up on the driveway.
CONTACT INFORMATION
Brian Vardiman
Best Services Electrical, Plumbing, Heating and Air
22343 La Palma
Yorba Linda, CA 92887
714 400-2378
http://www.callbest.net/
By Gina Dostler