Charles Brickell, broker associate for Sothbey's International Realty and realtor of the year in 2014, takes the reins as president of the Laguna Beach Board of Realtors next year. Brickell knows buying a home is most likely the largest investment anyone makes and his data gives insight into the market.
Q: What is the sales volume in Laguna Beach?
A: The overall market is very steady. Through the month of August, we closed with 339 properties. For comparison, in 2015, we closed out the whole year with approximately 490 properties. If averaged out, it shows we are right on track for this year. The average sales price in Newport Beach is $2.3 million and Laguna Beach is $2.1 million. If we are talking square footage, for Laguna Beach, we see a price value of $1,069 per square foot which is very good. It's $200 per square foot higher than Newport Beach and $300 per square foot higher than Newport Coast. The cost actually puts us right in line with Corona del Mar, a coastal city similar to our own.
Q: Any changes in the market? OC Register is reporting a slowdown in top end.
A: The peak for buyers was 2013 when the market was improving with low interest rates and prices were just starting to move up. The market has continued to improve thanks to a steady supply of homes and continued low interest rates. For homes over $4 million, the market time is coming down and demand is constant.
Q: What about this time of year?
A: For this time of year we typically see the housing inventory drop and demand drop as well. With that said, if a homeowner is on the market at this time of year there's less competition and because our weather is so good year round there's still a good chance to secure a sale. As with any time of year, it's all about being priced right. These homes are typically for a buyer with more than one home and they are buying for lifestyle not shelter.
Q: Any projections for 2017?
A: The California Association of Realtors has projected 2017 to be a steady year for appreciation and sales volume. And this holds true for our area. The economy is very good, unemployment is down, and consumer confidence has been at its highest in nine years. People feel more comfortable and ready to take that step-up in housing like a condo or single home residence ranging from 1,900 square foot to 3,000 square foot. They might even think about a second home. All buyers in every price point are well educated about the market and are doing research online and going to open houses.
Q: Is the info online accurate enough to guide the buyer's decision making?
A: It is a great place to start, certainly a great way to educate oneself. Realtor.com would be my first go-to and the most up-to-date. But other popular sites are Homefinder, Trulia and Zillo. All of them are fairly accurate. Online sites will certainly guide you in the direction of your price points and have at least 20+ photos to look through. But people still need the "touch and feel" aspect of walking through the homes to make their decision.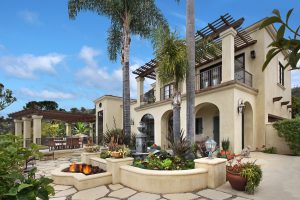 Q: Are you still seeing cash buyers?
A: Yes. On cash transactions in Laguna Beach, in 2015 of the transactions of single family residences and condos, 140 were all cash or 29% of all the transactions. In 2016 so far we had 145 all cash transactions or 43% of all the sales of single family residences or condos. The higher the price point, the more likely it will be cash.
Q: What is the impact of the short term rental ordinance on sales?
A: If you own a home in town, 30 days or longer monthly rentals are okay. Under 30 days is a short term rental and it has it pros and cons. From a property right's standpoint, as a realtor, we want people to use their home at the best and highest capacity; and keep the neighborhood intact. Short term rentals can have a damaging impact on neighborhoods. All coastal communities are experiencing and grappling with this challenge. But as far as impacting sales, no, it has not affected it at all. The home values are still there and renting a month at a time is still available.
Q: Any other trends in the market, such as Asian buyers?
A: When you look at the demographic across the state, or in our local area, the percentage of foreign national buyers makes up a very small percentage. For the second quarter of 2016, international buyers represented 3% of all the transactions in the state. Of that 3%, 53% were Asian, and 10% were Mexican and 10% were from India. That 3% number is the lowest in nine years. The peak year was 2013 with 8% of all transaction were conducted by foreign buyers. Last year, 2015, the number was 4%.
Q: What is the most unusual deal you had this year?
A: Representing a property over multiple ownership changes, which is a very nice compliment to me. And it gave me the opportunity to watch the progression of the home go from a shack to a pristine little jewel from the changes in ownership.
Q: What would make a real estate transaction fall apart and why?
A: Probably the number one reason is due to financing. It is so important to make sure your buyer is working with the best possible lender. As a buyer's agent, I always talk to my lender as early as possible in the process. If the buyer hasn't bought a home in a while, they have to understand the amount of paperwork that is involved, even if their credit score is high. Whatever the amount of dollars involved, their investment needs to be protected and knowing the lender is essential to a successful transaction.
Q: Have you experienced a transaction falling apart?
A: I had a deal, as a listing agent, where the buyer's lender had disappeared and it was a scramble to find another one to move forward. So I have always made it a point to call the lender from the beginning and ask them specific questions. I'll also double up the app with another lender for another set of eyes and opinions that helps protect both the buyer and seller. Sometimes a more attractive package comes from it that the other lender couldn't compete with. It's like getting a second "opinion" on a loan.
CONTACT INFO
Charles Brickell
Broker Associate
HÔM Real Estate Group
Sothbey's International Realty
32356 S. Coast Highway
Laguna Beach, California 92651
949-342-3606
cbrickell@homgroup.com
www.yourlagunahome.com
By Gina Dostler