Scott Sumner: A Realtor of Many Hats
Helping clients achieve their dreams through a unique & diverse skillset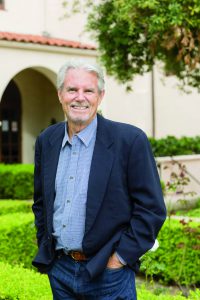 With more than four decades of industry knowledge along with an extensive background in developing projects, Scott offers a unique approach to buying and selling real estate. Let's learn more about him.
Q: Why did you get into real estate?
A: My first experience in real estate was at a young age of 17, when I bought my first house with two friends. Soon after, I gained a passion for renovating and restoring older buildings, especially Victorian style homes at the time. The creative side of real estate really captured my attention as I was focused on taking old structures and bringing those buildings back to life while preserving their original beauty.
Q: What skills do you possess that make you a successful realtor?
A: I value everyday morals as key to success in real estate. These morals provide the necessary skillsets like patience to actualize plans, vision to see potential, and common sense to manage, all which I hold as significant attributes of being a successful realtor.
Q: How are you involved in the local community?
A: Currently, I serve as chairman of Laguna Beach Heritage Committee, also an active member of the Crystal Cove Conservancy, San Juan Mission, and Golden Gate Conservancy. In addition, I have also mentored students and helped them navigate through their potential career in real estate.
Q: What are your priorities as a real estate agent?
A: I strongly believe that every piece of real estate has a story and every buyer has a dream. Therefore, my main priorities are to actively listen to my current and potential clients, to have the patience to explore within the desired parameters of my clients' criteria, and to have the common sense to understand what needs to be done. I also think that being honest, reliable and responsible are other crucial priorities as an agent.
Q: You have been called a man of many hats; what makes you so diverse from other realtors?
A: I come from a school of hard knocks, studying everything from planning, construction, and sales. I also learned all the components of renovation for both residential and commercial. Now I can cut across a lot of different fields of knowledge in my network. I believe my networking is essential and unique as I have the ability to communicate well with a plethora of specialized groups coming from different expertise. By virtue of being a real estate agent, I have a network of clients, business partners, and friends. I love the opportunity to leverage this network to meet needs whenever they arise.
Scott Sumner can be reached at 949.491.2707 or ssumner@maxoneproperties.com