Scott Sumner: Making Real Estate Dreams Come True
Patience, Vision & Common Sense Are Keys to Success
Every piece of real estate has a story, and every buyer has a dream. Scott has a deep understanding and respect for merging the two for all his clients. His diverse professional background reflects his passion for business and leadership. His mindset for real estate is one of dedication, service, and community.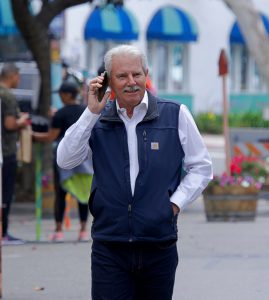 For Scott, being a successful agent is not about just achieving top sales, but also about helping those around him in the community. Born and raised in Laguna Beach, Scott is an El Morro Elementary School and Laguna Beach High School alumni. From delivering the Daily Pilot in North Laguna as a young boy to now being chairman of the Heritage Committee, Scott dearly loves his hometown and is devoted to the area. He is hands-on for the good of Laguna Beach such as being an active member of the Crystal Cove Conservancy, San Juan Mission, and Golden Gate Conservancy.
Scott comes from a school of hard knocks, studying everything from planning, construction, and sales. Learning all the components of renovation for both residential and commercial, Scott can cut across many different fields of knowledge. His networking is essential and unique as Scott has the ability to communicate well with a plethora of specialized groups coming from different expertise.
Valuing everyday morals is key to success in real estate, Scott utilizes the necessary skill sets such as patience to actualize plans, vision to see potential, and common sense to manage, all which he holds as significant attributes of being a well-rounded realtor. Aside from working in the real estate industry, Scott enjoys cruising in his blue convertible VW Bug around town, growing lavender on his ranch, or swimming the Laguna coast in the mornings.
Scott understands that real estate is vital, as it becomes the core of a person's life and memories. Where a person chooses to live has a profound influence on his or her life story. With each piece of real estate he encounters, Scott would like to continue their stories by transforming them into his buyer's dream home.
Scott Sumner can be reached at 949.491.2707 or ssumner@maxoneproperties.com