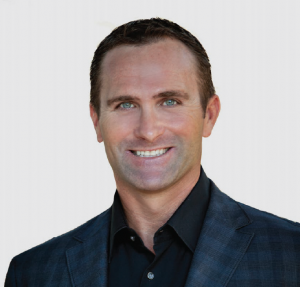 Laguna Beach broker John Stanaland has joined the Newport Beach-based real estate brokerage firm Villa Real Estate.
A top-selling broker, Stanaland will be based in Villa's Laguna Beach office, said a company announcement.
Stanaland said he chose to align with Villa "due to the tools, technology, culture and marketing support that the firm offers.
Stanaland was the listing agent for a 12.5-acre Newport Beach property known as the city's largest private home parcel, which sold last November for nearly $40 million, breaking the city's record and placing second all-time in Orange County. The sale of the eight- bedroom gated Newport Coast estate at 1 Pelican Hill Road North was $5 million shy of beating the county's $45-million record set in 2016 by the sale of Twin Points in Laguna Beach.
A Laguna Beach native, Stanaland is the fifth generation of real estate professionals in his family, which has included agents, developers, attorneys, and financiers. Stanaland's family history in Orange County dates to 1919, when his great-great-grandfather helped people buy and sell property. At the time, the county's population was fewer than 60,000 and Laguna Beach and Newport Beach had yet to be incorporated.
"We're proud to have John join Villa Real Estate," said President Steve High. "He is one of the most successful agents in coastal Orange County, and his deep knowledge, vision and market insight will fit well with Villa's team of luxury real estate professionals."
Stanaland attributes his success to providing professional service, a loyal clientele that appreciates his attentiveness, knowledge, negotiation and marketing skills, and his easy-going nature.