OC's Luxury Real Estate Power Team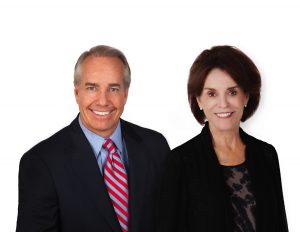 Co-founders of Villa Real Estate lead with knowledge and expertise
Steve High
Villa Real Estate Partner and President Steve High has been one of the most influential professionals in coastal Orange County's luxury real estate sector for the past two decades, having played an integral role in establishing and leading the market's most prominent brokerages and in setting new standards of excellence and success for the industry.
Specifically, his past tenure includes serving as President and Co- Founder of Strada Properties and as Vice President of Coldwell Banker, Newport Beach.
With the co-founding of Villa Real Estate in April 2013, High continues to lead the evolution of luxury real estate in the region, driving the market forward through the Steve High and Evan Corkett company's innovations in technology, marketing, and market analysis. Concurrently, he also extends his renown as a trusted advisor to the area's most discerning clients, who rely on him to deliver world-class results with professionalism, honesty, loyalty, and discretion.
Due to his extraordinary knowledge of the many different communities within Orange County – and successful transactions representing more than $1 billion in luxury real estate – High has forged a reputation as an agent of choice for buyers and sellers seeking exceptional coastal properties from Newport Beach to Dana Point.
Evan Corkett
Villa Real Estate Co-founder and Partner Evan Corkett is one of the most accomplished professionals in the history of Southern California real estate.
A true titan in the industry since 1975, Corkett continues to record annual sales totals in the $100 million range, including transacting the most expensive and important waterfront, oceanfront, and ocean view properties throughout Newport Beach, Corona del Mar, Newport Coast, and Laguna Beach.
Corkett's wealth of knowledge and expertise in the luxury coastal Orange County real estate market is without peer – and has earned her a tremendously loyal following of clients and a vast network of professional relationships that continue to benefit her practice.
More often than not, she will draw a buyer from her extensive circle of clients or from her connections with other leading real estate professionals.
But perhaps most noteworthy is Corkett's boundless energy for work and for exceptional client communication and service. Her attentive, hands-on style and laserfocus on details continue to keep her at the forefront of the market.
Contact Information
Steve High
949.874.4724
shigh@villarealestate.com
highcorkett.com
Evan Corkett
949.285.1055
ecorkett@villarealestate.com
highcorkett.com