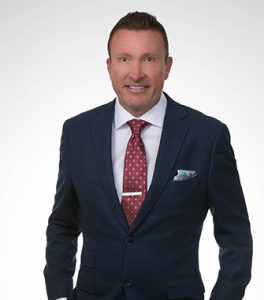 Success built on trust
More than ever, a trusted real estate advisor is integral to wealth management. Stanfield Real Estate Group builds its reputation on earning trust and leveraging our success for your benefit for generations to come.
Sean Stanfield was born and raised in Southern California. His vast understanding of the market trends, luxury niches, and the needs and wants of his clients has helped Sean grow his real estate career which began when he was just 18 yearsold and has continued for nearly 30 years. Sean became the #1 Realtor® in Orange County, as reported by the Wall Street Journal in 2005, and built the #1 Team in California by 2010.
Why work with a top real estate team in Orange County?
It's a question we hear frequently, particularly among those who are convinced that they will be able to save themselves money by doing their home purchasing privately. However, that's not the case.
If you are still trying to do it alone, see why a partnership with Stanfield Real Estate will benefit you. Here are three benefits to working with a top real estate firm in Orange County.
1. Lower costs
Just because real estate teams are working as agents on your behalf, doesn't mean they're necessarily driving your price up. In fact, they can often negotiate on your behalf to achieve lower purchase prices. Also, when talking about FSBO (For Sale by Owner) homes in particular, their prices are almost always too high relative to the market. Good agents can help you avoid overpriced properties.
2. Better selection
Not every home for sale is listed publicly or made available for viewing by the general public. Some owners of large properties may want to limit access to potential buyers they know are trustworthy. Stanfield Real Estate Group can literally open doors to these exclusive listings a solo buyer could not.
3. More help finding the perfect property for your needs
Are you looking for a primary dwelling? A secondary home? A rental property? A long-term investment? There are many reasons to buy property in Orange County, and not every home or piece of land will be right for every need. Our extensive knowledge of the homes on the market, and their history, will help ensure you make a smart purchase.
Stanfield Real Estate Group handles many of the best and most luxurious properties in Orange County, with a hands-on customer-focused approach that makes buying easy.
949-244-9057
info@stanfieldrealestate.com
stanfieldrealestate.com