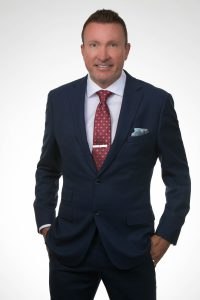 The Stanfield Real Estate Group
Pacific Sotheby's International Realty
Success Built on Trust
More than ever, a trusted real estate advisor is integral to wealth management. Stanfield Real Estate Group builds its reputation on earning trust and leveraging our success for your benefit for generations to come.
Sean Stanfield was born and raised in Southern California. His vast understanding of the market trends, luxury niches, and the needs and wants of his clients has helped Sean grow his real estate career which began when he was just 18 years-old and has continued for nearly 30 years. Sean became the #1 Realtor® in Orange County, as reported by the Wall Street Journal in 2005, and built the #1 Team in California by 2010.
Sean's team has earned the trust and privilege of selling homes multiple times for multiple generations of families and has been recognized as the #1 real estate team in the world in Social Media connections beating out national brokerages. Today, Sean Stanfield and Stanfield Real Estate Group is proud to present an elite team of real estate professionals who have earned the high honor of being the #1 team for Sotheby's International Realty worldwide, #1 in Orange County, California year after year, and a Top 10 team in the United States every year since 2008.
The Stanfield Real Estate Group's vast knowledge and expertise is not limited to Orange County and the surrounding locales, however. Sean's affinity and love for the Coachella Valley has led the team to be a significant force in representing clients in that region (from Palm Springs to La Quinta and Rancho Mirage).
Since the beginning, The Stanfield Real Estates Group's clients have been as diverse as the properties they represent. From premier luxury estates to affordable family homes, their exemplary level of service has helped countless professionals, celebrities, athletes and everyday people find their ideal home. They represent properties at all price levels throughout Southern California and the surrounding areas.
Contact Information
Stanfield Real Estate Group
949.244.9057
info@stanfieldrealestate.com
stanfieldrealestate.com