Unfortunately, there are plenty of ways to sabotage a sale without even knowing you are doing anything wrong. However it happens all the time. Here's a look at a few ways you could be sabotaging your own home sale.
Presentation – From the curb appeal to the details, if you want to sell your home, you have to make it shine. Failing to get your home in show condition is basically preparing to fail. Make sure the weeds are cleared, the plants are trimmed, and the stage is set for opening night. Inside the home you want to make sure that the clutter is eliminated and the furniture is arranged in a way that will make sense to buyers. Even though you may be living in the home, when it's time for a showing you should make the home show like a model. Personal items should be kept to a minimum – for instance, don't leave an array of personal items all over the bathroom. Those aren't going to come with the house so they're not going to sell it! Also, if a home is not tidy, buyers will probably question maintenance of other big-ticket items in the home. It may seem unfair that buyers might judge your home's bones by some dusty blinds, but it's not uncommon to make that leap. They might think that if the small stuff is neglected, perhaps the bigger stuff has been too.
Flexibility – At the moment, we are in a sellers market so sellers can get away with being more particular about showing times. However, just like items aren't going to sell at a store that is never open, the same goes for your house. Your house generally has to be available to view for house hunters to fall in love and make an offer.  So if you restrict access to the home, it could make it much harder to sell it.
It's a zoo – I know this can be a hard one – I've got pets, too. However, your pets can make it difficult to show the home and can be a turnoff. Some people have sensitivities to animals so if they can detect a pet, they may feel uneasy. Other people are afraid of pets and even if yours is the cutest one around, they may be too afraid to really appreciate your home. Some solutions are to leave animals in the garage during showings and hide all pet objects. Or you can take Fido to the park during showings and make sure the pet fur is vacuumed up and the home is free from any pet scents.  Using candles or air fresheners can actually help a lot whether you have pets or not.
The bottom line is that selling is the act of trying to convince someone else how great your home is. Don't sabotage your sale by not giving others the chance to see your home in all its glory.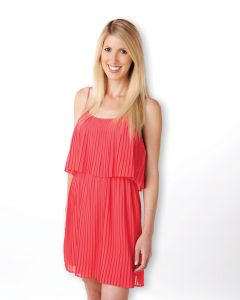 By Holly Schwartz
Holly Schwartz is a realtor at Villa Real Estate who lives in Newport Beach. She has been featured on HGTV's House Hunters and can be reached at HSchwartz@VillaRealEstate.com.