This may not be the headline you want to see, but it's one that you should see.
Even though it's been quite a year in real estate, it's important to be realistic. Yes, prices have been on the upswing. Yes, supply has been low, demand has been high and the result has been soaring prices. The low inventory has even created bidding wars in some cases. As a result, the headlines that are dominating the news describe how many houses are selling above the asking price and facing bidding wars. Quite a high expectation!
So what's the problem if your home doesn't inspire a bidding war? What if it doesn't get offers for way above list price? Let's take a look at some of the truths home sellers in our market are facing.
Imagine you are a seller and pricing your home. You've looked at Zillow, you know how great your home is, and you hear the market is on fire. So why not try to push it? You go for it – you list your home for $100k above the Zestimate. Then the home goes on the market and you wait, expecting dozens of offers and a bidding war to ensue. Unfortunately, the market doesn't respond the way you hoped. What happened? You overshot the market. While the market is hot, buyers are realistic too. They have a perception about the value and they want to get a good one, not get ripped off.
Scenario No. 2, when market conditions are appealing, sellers are prone to sell. I've seen neighborhood after neighborhood pop and multiple homes hit the market. All of a sudden, the floodgates open and sellers are faced with competition. If there is too much, you are less likely to get multiple offers or offers above list price.
Another reason your home may not sell for more is the condition of the property. It's really a good idea to get an objective opinion from someone who knows the market about the condition of your home, the competition, and pricing.
Finally, marketing is key in this situation. It's just like in dating – they say you have to know what you're worth before anyone else will. Well, if you don't have proper marketing of the home to show it off, how will you convey that to buyers? If you're not trying to impress, you could be asking to be missed. Showcase your home in the best light possible to wow buyers and then you'll have a much better chance of getting an offer that will knock your socks off!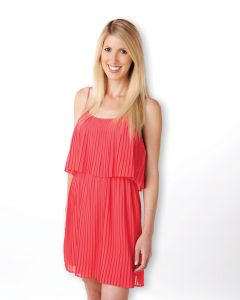 By Holly Schwartz
Holly Schwartz is a realtor with Villa Real Estate who lives in Newport Beach and was featured on House Hunters. She can be reached at HSchwartz@VillaRealEstate.com.