With school back in session, it's only appropriate to look at the ways that schools impact real estate. We all know that schools are one of the driving forces in real estate values, and they are one of the many reasons people choose to make Newport Beach and Laguna Beach their home. They are part of the makeup of the community and there is generally a direct correlation between home values and school rankings. So how do schools play into the decision to buy a home? Here are a few reasons.
First and most obvious – the school district is one of the most important factors. You've probably seen it noted as a selling feature when a home is in a favorable district. For instance, homes in the Mariner's Elementary zone in Newport Beach tend to be a hot commodity. For some people it is purely about the academics. For others it is about the sport programs or other special programs that a school offers. Others might favor a school because of the teachers or recommendations of friends. No matter how you slice it, a good school will attract homebuyers to a neighborhood. In fact a Realtor.com survey found that 91 percent of homebuyers said that school boundaries were an important factor in their search.
Proximity to a certain school is also a driving force. There are positives and negatives in terms of location. On the pro side, being a close walk to a school can be appealing to parents and kids. It's also nice to be near the sport fields and playgrounds that they offer. On the con side, some people don't want to live on top of a school because of the noise and traffic congestion. I personally experienced this when I lived across the street from Newport Harbor High School. It was time consuming to get out of the area when school was starting and ending due to the parade of traffic.
Convenience and long term planning is another big consideration. Just today I was showing a home to a young family who had a baby that was hardly a year old. The house was near a school and they were pleased that it would be convenient in a few years for their little one. Lots of homebuyers think about the long term when they are buying a home. Sure, they may move before then, but at least they are prepared if need be. Interestingly, the Realtor.com survey also found that homebuyers were willing to sacrifice other conveniences for homes in a certain school district. Twenty percent of buyers were willing to give up a bedroom or a garage in order to be in a better school district and 33 percent would take a smaller home. There are a lot of factors that go into buying a home, but don't forget to do your homework on schools before you buy.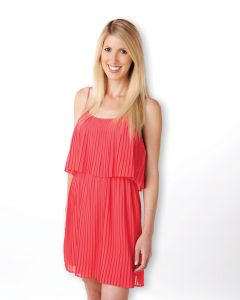 By Holly McDonald 
Holly McDonald lives in Newport Beach and works at Villa Real Estate. She has been featured on HGTV's "House Hunters" and can be reached at HMcDonald@VillaRealEstate.com.