Home values are impacted by a variety of factors. Typically the characteristics that are assessed include the size, location, features, and the recent nearby sales. However your neighbors can impact your home value too. And unfortunately it can be in a very negative way.  The Appraisal Institute, which is a professional association of real estate appraisers, has found that bad neighbors can lower home values by as much as 10 percent.  That's a huge hit!
I recently had a buyer decide not to move forward on a home that they loved because the neighbor was a hoarder. My client didn't want to live next door to a mess and it was a deal breaker for them. Even though the home that was for sale was beautifully redone and checked all of the other boxes on their list, this external factor deemed the house worthless to my clients. Sadly for the sellers, the issue here will likely affect their bottom line.
Bad neighbors come in many forms. Some examples of the types of neighborly nuisances that can hurt your home's value include the following circumstances: foul odors, messy yards, blaring music, non-working cars, dangerous trees or structures, annoying pets, and poorly maintained exteriors. And even if your home is not the immediate next door neighbor, your home's value can still be impacted sorely.
If your home is located in an area with a homeowners association, it is a good idea to review the rules and regulations. If your neighbors are in violation, you can let the HOA know so that they can work to fix the problem. Even if your home is not part of an HOA, our cities have codes as well. If you think your neighbor is breaking any codes, you can contact the code enforcement office so they can handle it.
The Appraisal Institute suggests some other measures that can be taken to help resolve this issue and retain your home's value.  For instance, you can address the issue with your neighbors and try to come up with a solution. They may not be aware of how they are impacting you and your neighborhood. If the issue cannot be resolved, then the Appraisal Institute suggests you hire an attorney, pointing out that the cost an attorney will hopefully be less than the potential loss of home value.
At the end of the day, sellers focus so much on the features of their own home and what they can control to determine the value. However the neighbors are a huge part of the overall picture for buyers. Making a good impression is vital in real estate and if your neighbor is making a bad impression, that is the one that could last.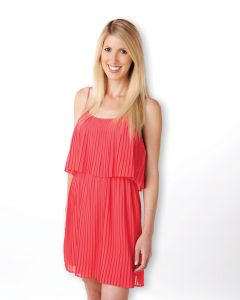 By Holly McDonald
Holly Schwartz McDonald is a realtor with Villa Real Estate who lives in Newport Beach and has been featured on HGTV's "House Hunters." She can be reached at HSchwartz@VillaRealEstate.com